It's been snowing here in Colorado, which has us thinking of all the things we love about the color white! It's fresh, crisp, and goes with everything.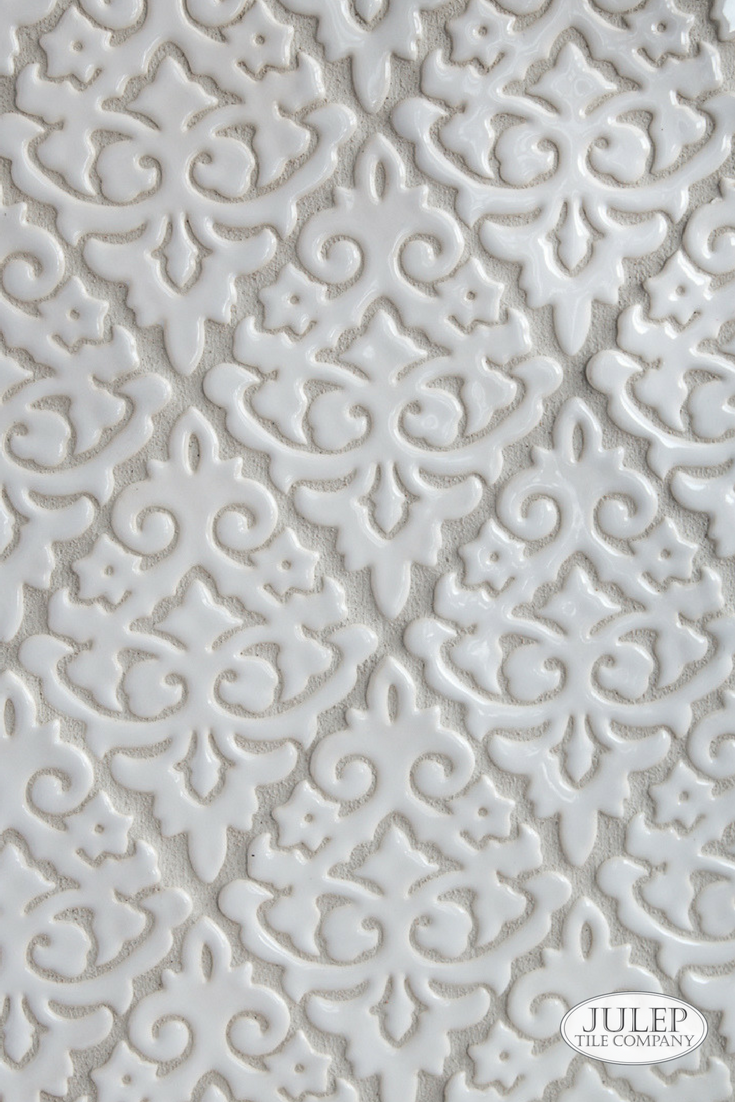 Shown above: Damask Handmade Tile in Glossy White

We went a little overboard on white glazes when designing our color palette but you've got to have options, right? There are six white glazes total in a variety of finishes for you to mix and match. We break them down below: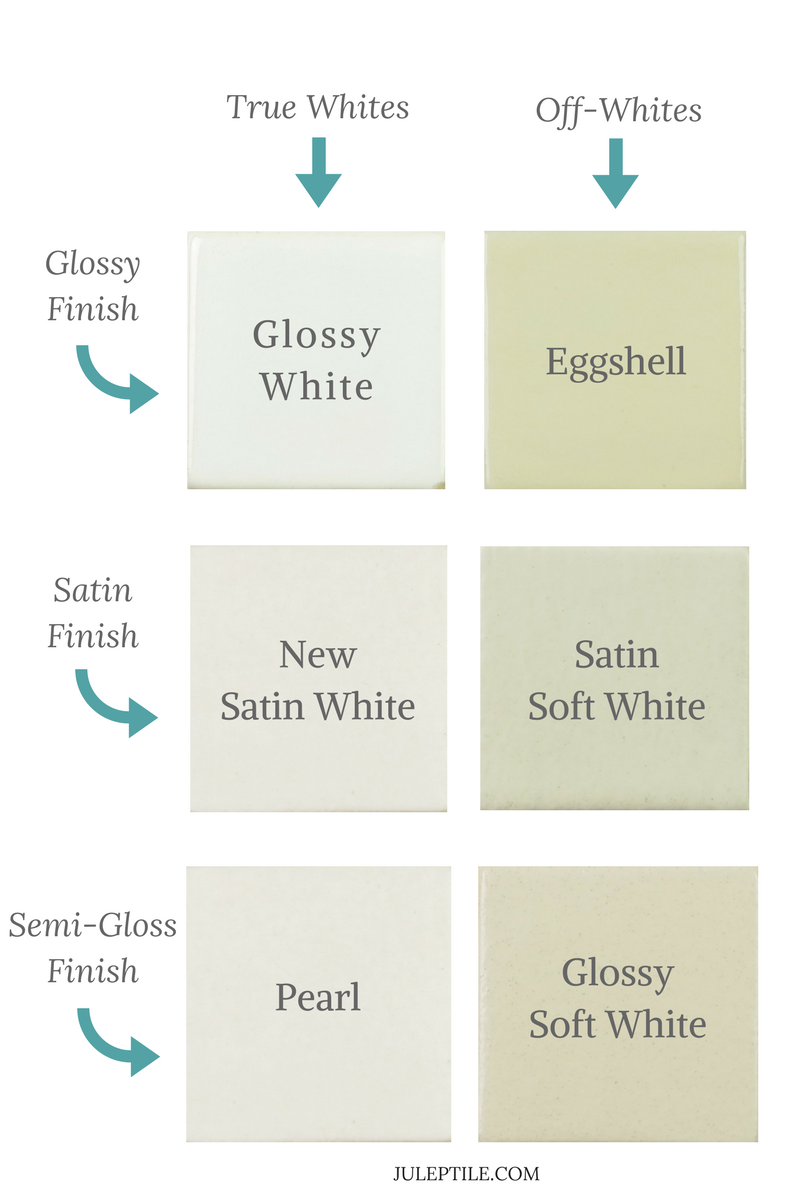 Trying pairing two whites together on handmade tile. The finished look is subtle yet elegant.
Shown above: Two-Color Gate Handmade Tile in New Satin White & Glossy White
Need help picking the right colors for your next kitchen or bathroom remodel? Call us! We love talking with customers about their projects and we'd be happy to help.
Happy Tiling!