Design inspiration is everywhere. From elaborate wallpaper to something as simple as a flower, the inspiration for our handmade tile comes from many different places. This week we take a look at where the design for our Cobham pattern came from.
When Julep Tile co-owners Kirsten & Peter Sharp first met, Kirsten's husband-to-be was convinced she was only dating him for his English accent. A "novelty boyfriend", he thought. This, of course, was not true (although Kirsten would not deny the benefit of now having lots of extended family members in a gorgeous place like England!). They try to visit as much as they can and a few years ago, they flew over to attend Pete's brother's wedding at a "stately home" there.
Throughout England, there are many stately homes. They are typically located in the countryside and built between the mid-16th century and early part of the 20th century. Generally speaking, they are huge and very extravagant. Some are still owned privately but many are managed by trusts and available to rent for weddings and other events.
The sheer amount of detail in the home where the wedding was hosted was staggering; everything from the curtains to the wallpaper to the crown molding was intricately designed. Here are a few shots to give you an idea of the interior: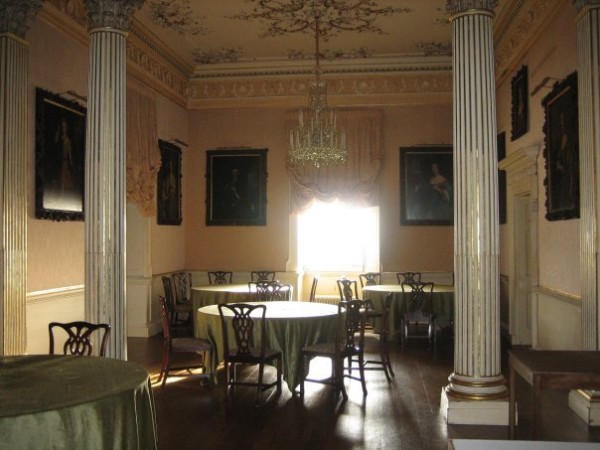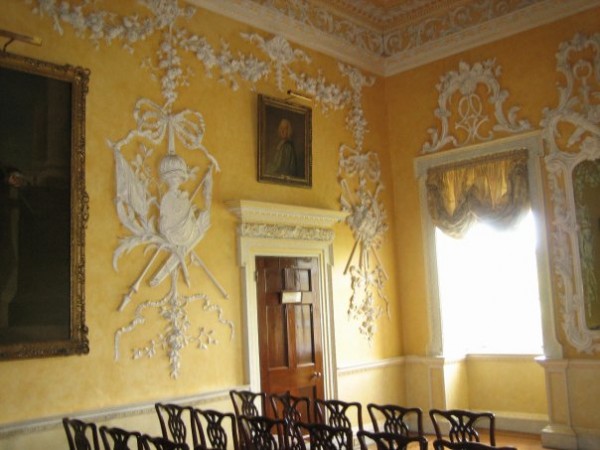 The ornate Rococo decoration, often featuring shell and leaf motifs, inspired our Cobham design (named after the Lord who originally built the home). It's less scrolling and certainly more simplified, but we like to think the organic nature of the stately home's decor shines through: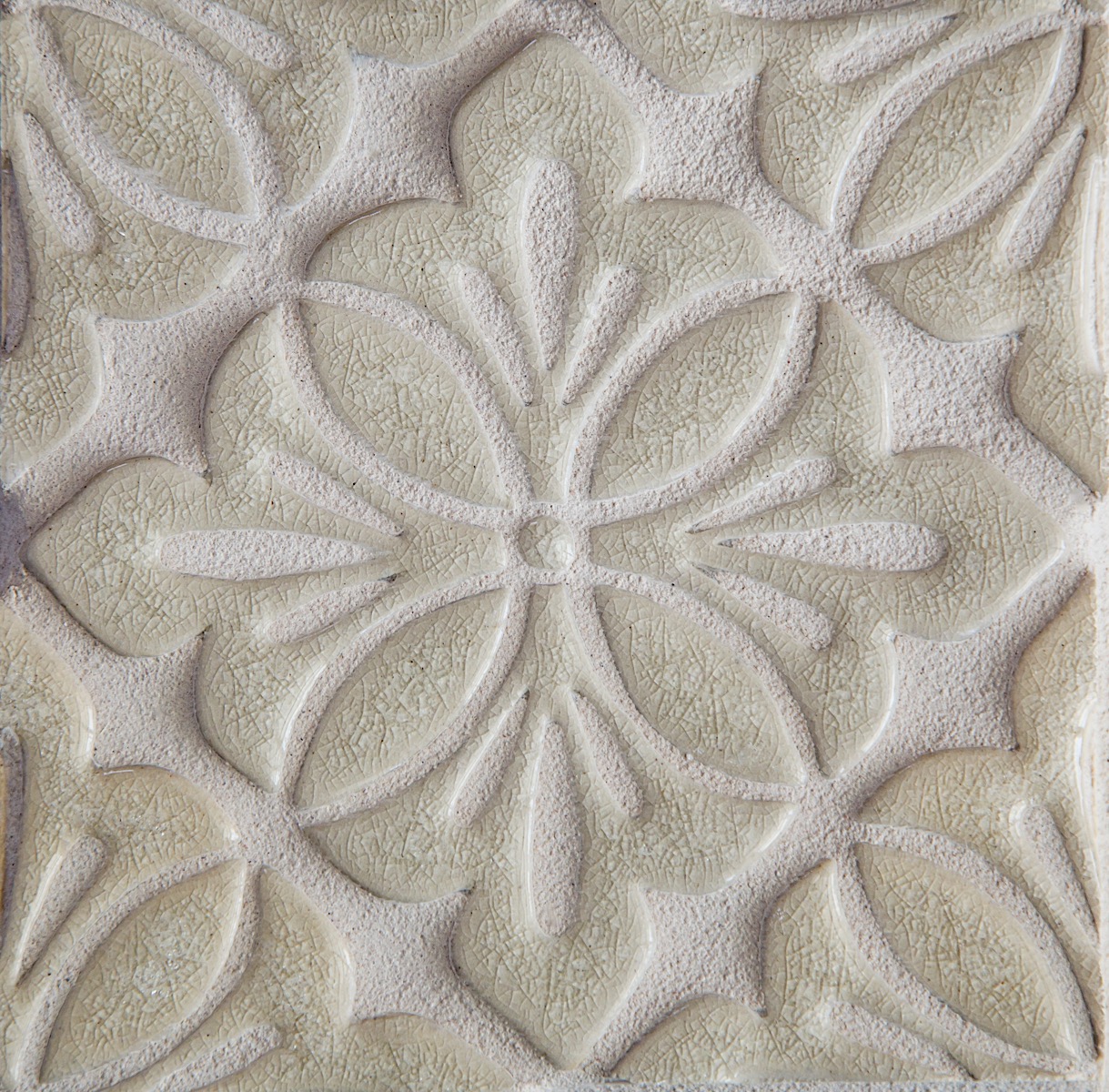 Shown above: Cobham handmade tile in FC Cream Crackle
We feel this translates well across "the pond" and hope you may find a spot for it in your home even if it isn't a sprawling 100,000 square foot mansion in the English countryside!
Dreaming about your own home remodel? We'd love to hear about it! Contact us with any questions you may have, or get started by ordering samples.
Happy tiling!