Decorative Tile Inserts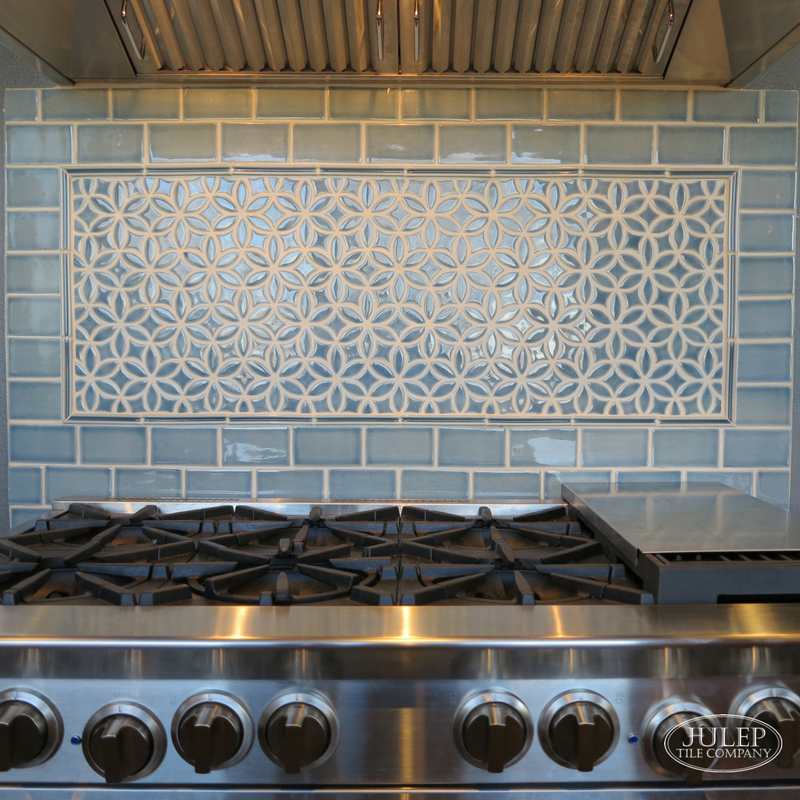 Our decorative tile inserts add an elegant focal point to any kitchen backsplash. Designed to fit above several different sizes of oven range, each insert comes precut to make installation easier! Plus, since we cut the tile before it is glazed, you won't have any tile saw marks. Add trim around the edges or install it right next to field tile, the rest is up to you.
Are you looking for a decorative tile insert in a specific size? We designed a variety of sizes to fit with 30", 36" & 40" stoves, and compiled all them here to make your life easier.

Questions? Call us! We're happy to help.