Posted by Kirsten Sharp on Mar 20th 2020
Choosing classic finishes means your renovation will stand the test of time and add lasting value to your home - Done properly, a classic kitchen will look gorgeous for decades to come. Here are my top tips for creating a timeless, classic kitchen in your own home:



1. Avoid Trendy Neutrals
Color trends last about ten years and are generally linked to a trendy neutral. Twenty years ago, brown was the hot color. More recently, gray was all the rage. Now? Black accents are everywhere you look. If you want to use them, consider adding trendy neutrals in accessories that are easier to replace (think towels, decorative bowls, and rugs) and avoid them in more permanent hard finishes (like tile, cabinets & countertops).

2. Choose Wood Finishes Carefully
Wood finishes also tend to be trendy - For example, unless it's in some quaint cabin in the woods, an oak kitchen screams 1990s all day long. Even though we LOVE it, we predict the current white oak finish you're seeing everywhere will one day scream 2020. Does that mean you can't have wood finishes if you want a timeless house? No way. For lasting appeal, I recommend choosing a medium tone wood finish like in the kitchen island below.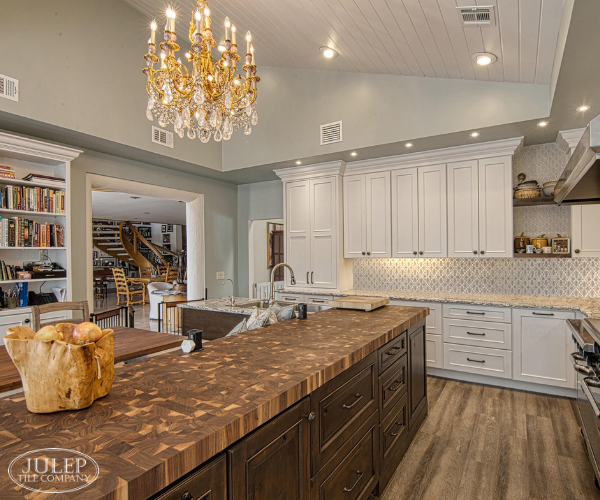 Shown Above: Two-Color Brocade Handmade Tile Backsplash in Satin Silver &Light Gray


2. White is Always Classic
I keep seeing headlines about the "death of the white kitchen" but make no mistake, white kitchens will always be classic. If you're worried about it being too cold or boring, this is where accessories come in. Add a colorful roman shade over the window, a bowl of fruit on the counter, or a patterned rug in front of the sink. This instantly adds warmth and character to your space.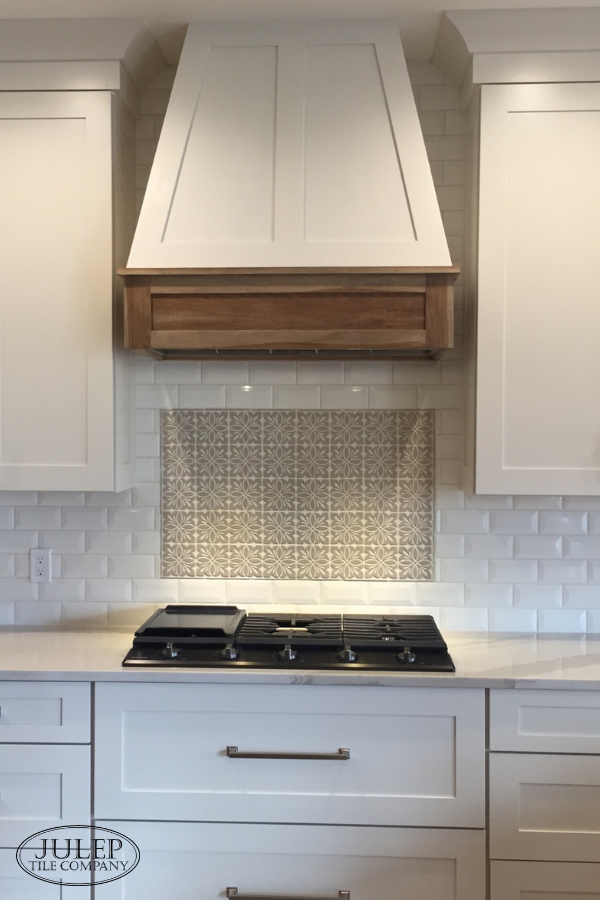 Shown Above: Cobham Handmade Tile in Latte
4. Timeless Countertops
Countertops can also spill the beans about what decade they were installed (hello, hot pink laminate countertops from the 1960s!). What would be a more timeless option? While Carrara Marble is currently very "trendy", I would argue that it's a classic choice that will stand the test of time. If you want something more affordable and durable, there are other options (like quartz) that look strikingly similar to real marble. Black countertops like the ones shown below are also a timeless choice.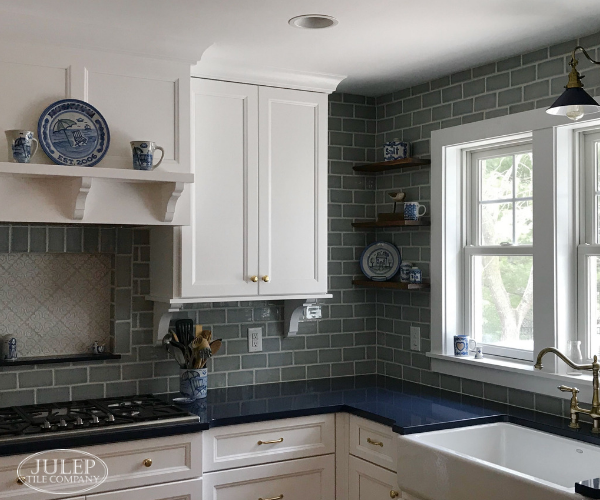 Shown Above: Hiser Handmade Tile in Glossy White over range, 3x6" Subway Tile in Julep Crackle
5. Classic Backsplash
I guess I can't do a post about timeless kitchens without talking about backsplashes, right? While some people are totally over it, subway tile backsplashes will always be a classic choice. If you'd like to spice things up, try adding some Pearl Liner trim like shown here: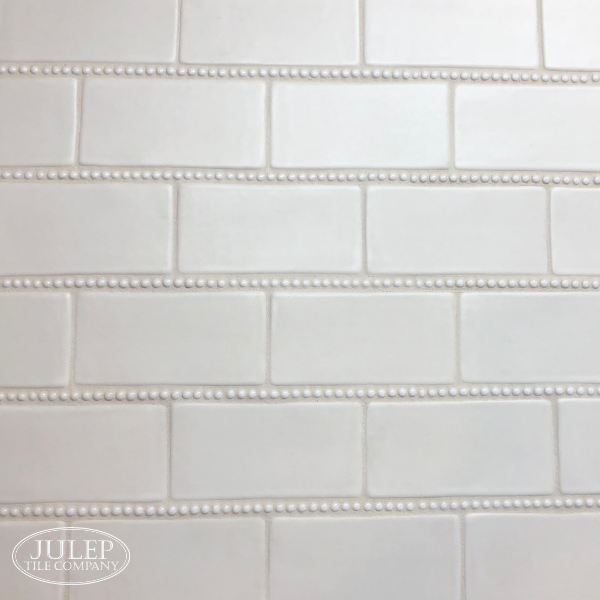 Shown Above: 3x6" Subway Tile with Pearl Liner Trim in New Satin White (subway) & Glossy White (trim)

Our decorative patterns are inspired by vintage fabric and wallpaper patterns that have been around for hundreds of years so they're not going out of style anytime soon either: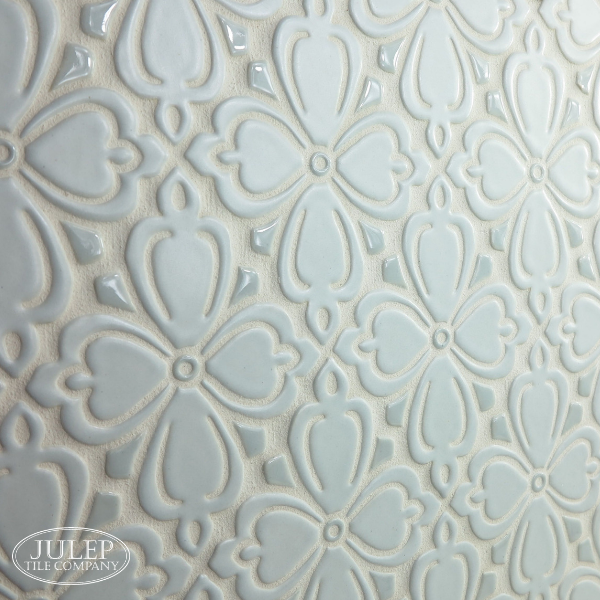 Shown Above: Two-Color Brocade Handmade Tile in Satin Silver & Light Gray

A timeless and classic kitchen is not everyone's cup of tea, but it's one sure fire way to add lasting value to your home. From a financial (and environmental) standpoint, it's reassuring to know that the choices you make today could create a beautiful space for your family to enjoy for decades to come.



Want to learn more about classic kitchens? Check out our new eBook!
I give even more timeless design tips, and share 3 carefully curated color schemes with shoppable links for cabinets, counters, paint colors and more: