Posted by Kirsten Sharp on Aug 26th 2021
See what I did with that title? Hot tips? Fireplace?
Apologies, I've obviously been spending way too much time with my punning husband.
Anyway, I've received a few emails lately asking about using our tile on fireplaces so I thought it was about time I did a blog post about it.
Many of you have been wondering: "Can I use your tile on a fireplace?"
The answer is yes!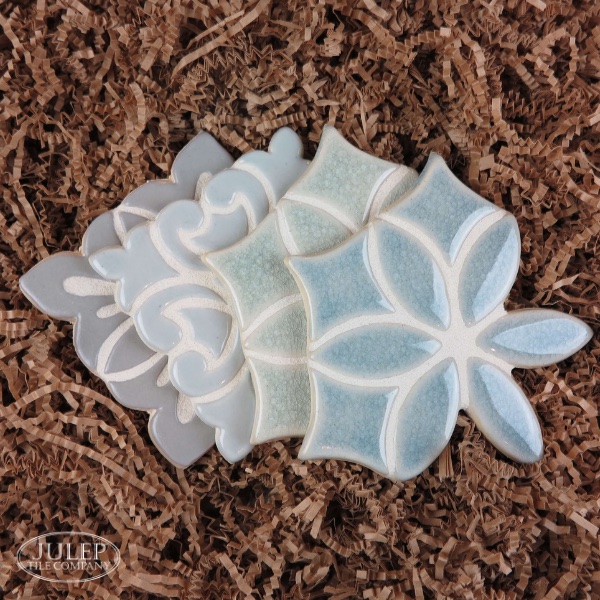 Shown Above: (left to right) Cobham Handmade Tile in Slate Gray, Hiser Handmade Tile in Light Gray, Bloom Handmade Tile in Julep Crackle, Bloom Handmade Tile in Sky Blue Crackle
Our tile can be used for the fireplace surround, but not inside the firebox itself (i.e. where the wood goes).
Keep in mind our tile is not rated for floor usage so I'd recommend finding a complimentary tile or brick to use for the hearth area.
So how about these hot design tips anyway? Let's get started!
Hot Design Tip #1: Size Matters
When it comes to designing a beautiful fireplace, the size of your tile really does matter. Generally speaking, the areas you'd be tiling (the columns on the left and right, and header above the firebox) are pretty narrow.
Choosing a tile that's too wide means you'd have to lop off one end or the other, and not get a full pattern repeat. Try to choose a tile that's small enough that you can get at least one whole tile across like this image below.
(Apologies for my rough photoshopping of the image!)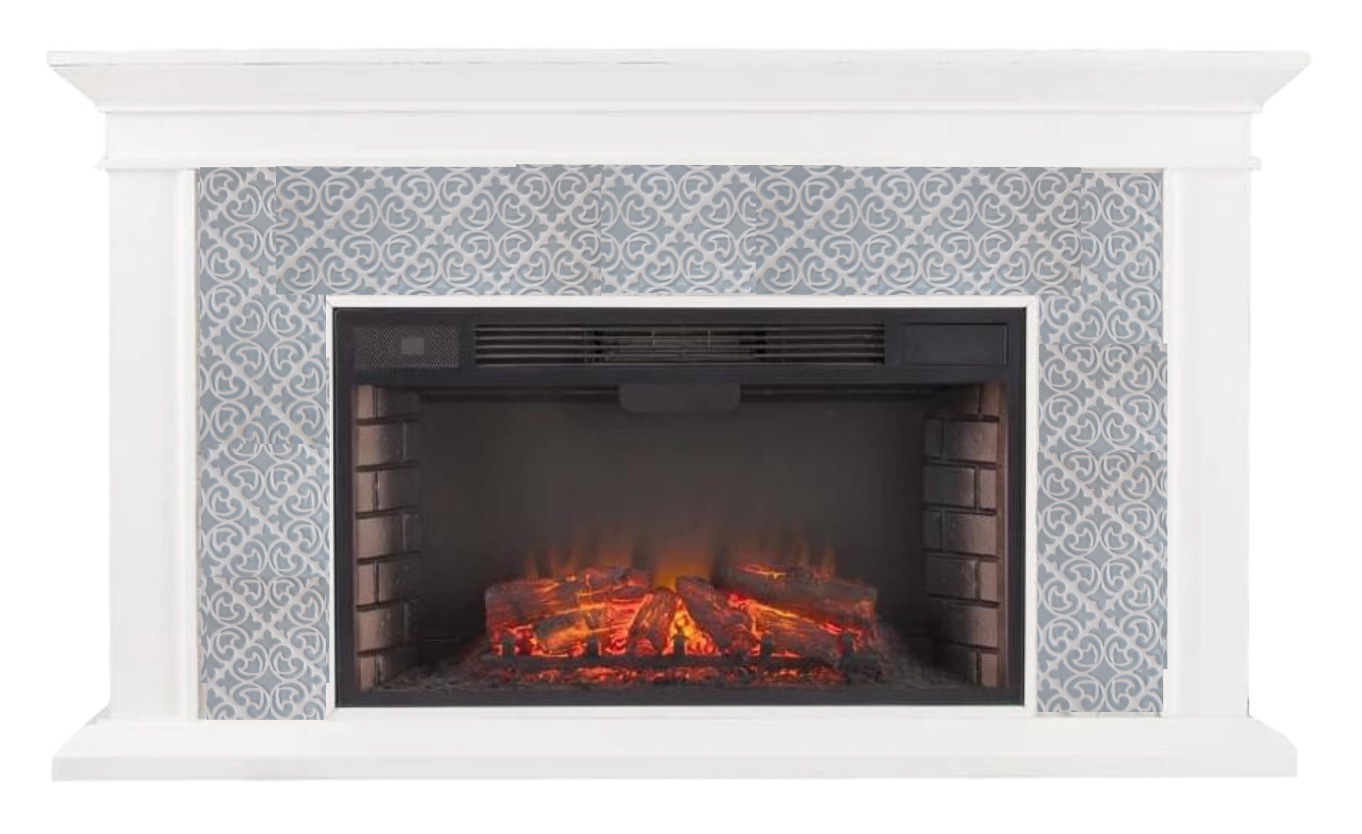 Shown Above: Photoshopped Image of Hiser Handmade Tile in Light Gray
Hot Design Tip #2: Consider How You'll Finish Your Edges
Depending on your fireplace design, this may or may not be an issue for you. But if you'll be tiling the front and sides of your fireplace you'll have exposed cut tile edges.
Your installer may have some good suggestions for you, but one easy solution for this is our Lewis Quarter Round. It'll give you a nice, finished edge without being overly noticeable.
Hot Design Tip #3: Choose Your Color Wisely
If you like to change the decor in your house every six months, you might be wise to choose a neutral fireplace color. This will give you the most flexibility to change out your pillows, curtains, and accessories whenever you get bored.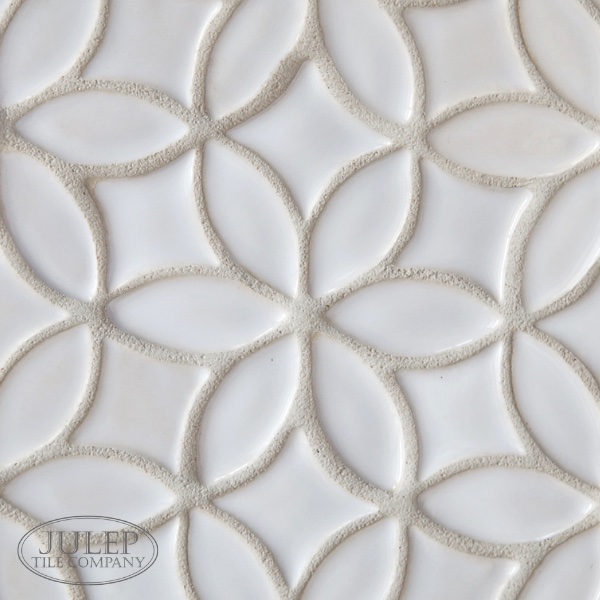 Shown Above: Neutral Choice For Fireplace Tile - Bloom Handmade Tile in Glossy White
But if you're like me and your favorite color has been pale blue for as long as you can remember, then go ahead and pick a pale blue tile for your fireplace! It'll make you happy every time you look at it.
Are you remodeling your own fireplace? You can find tile samples here:

RELATED POSTS: