Posted by Kirsten Sharp on Feb 10th 2023
If you've been considering an all white kitchen but are worried it might feel too white, then this blog post is for you!
This client's kitchen is a great example of how to use a lot of white in your kitchen renovation, but keep it feeling warm and cozy.
She did this in several ways: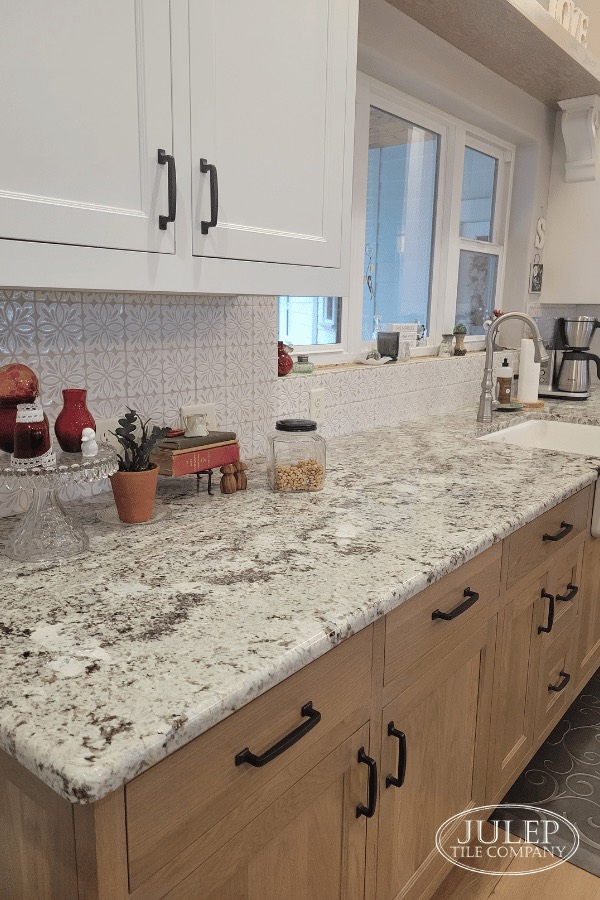 Shown Above: Cobham Handmade Tile in Glossy White
1. Choose A Warm White Cabinet
As some of you may be learning, there are a gazillion different shades of white! I love warm whites because they don't feel as stark and cold as cooler whites.
White can feel complicated, but it doesn't have to be. An easy way to tell if you have a warm or cool white is by looking at your cabinet sample with a plain white piece of paper behind it. A warm white should look slightly warmer than the paper - perhaps with a hint of yellow in it.
One of my favorite warm whites is Benjamin Moore Simply White, shown on the cabinet door below.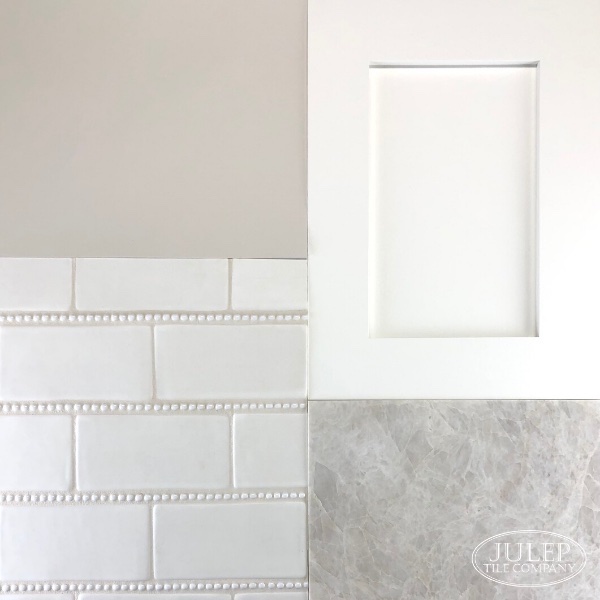 Shown Above: Benjamin Moore Edgecomb Gray Wall Color (upper left) / Pearled Subway Tile in New Satin White & Glossy White (lower left) / Benjamin Moore White Dove Cabinet / Taj Mahal Quartzite Countertop
2. Warm Up Your Space With Wood
First, adding natural wood to your kitchen goes a long way to warming up your space. Our client did this by choosing natural wood for her lower cabinets.
However, if your upper and lower cabinets are white, you could easily replicate this idea by incorporating wood accessories. Try displaying some cutting boards, a wooden bowl full of fruit, or a wooden cake plate.
3. Choose A Countertop With Color
Another way our client warmed up her space was by choosing a countertop with a lot of white, but also some warmer colors in it. Arctic White granite was a great choice as it ties together her cabinet and backsplash colors.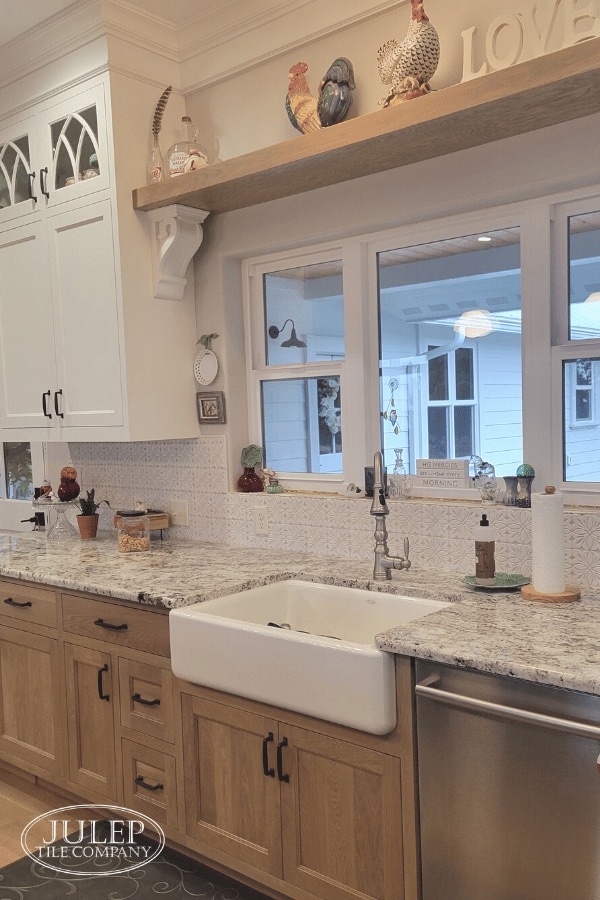 Shown Above: Cobham Handmade Tile in Glossy White
Side note: This kitchen is a great example of how you can have a "busy" countertop and still choose a patterned backsplash.
The key is to choose a tile color and grout color that are very similar to each other - This way, your backsplash will read more like a texture and less like a busy pattern.
Notice how her backsplash doesn't compete with the countertop, but looks overall like one solid color.
4. Warm Up Your Walls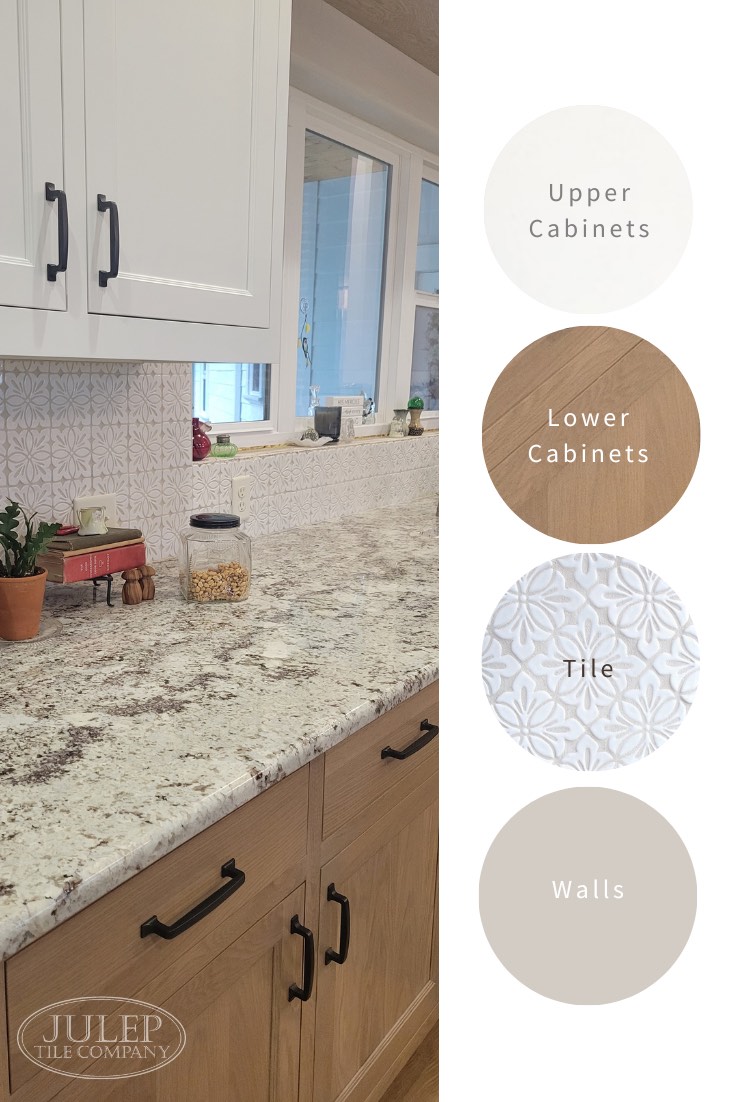 So much time and effort goes into choosing the right cabinet, backsplash and countertop colors that I think it's easy to forget how important your wall color can be. If your goal is to warm up your kitchen finishes, choosing a warmer paint color for your walls is a smart choice.
I hope this gives you some ideas on how to warm up your own kitchen!
Ready to start a kitchen renovation? You can find tile samples here: