Planning a kitchen renovation? From cabinets to countertops there are plenty of decisions to make, including which tile to pick for your kitchen backsplash. We may be biased, but we think the backsplash is the best part because it's a great chance to be creative. Here we break down our top 6 tips for choosing the perfect kitchen backsplash.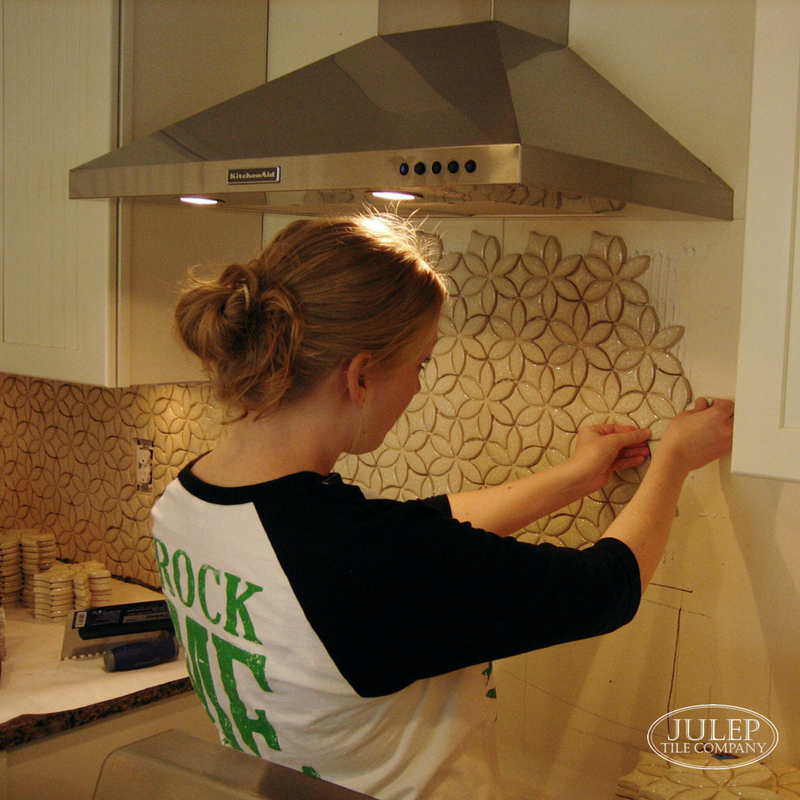 Shown above: Bloom Handmade Tile in FC Cream Crackle
1. Find Your Style
Do you love clean, modern lines? A classic traditional look? A mix of the two? If you're not sure, we think Pinterest is one of the best places to start. Pin the kitchen photos that speak to you the most and then look back through what you saved - often you'll find there's something they all have in common. You may be drawn to certain paint colors, cabinet styles or countertop materials.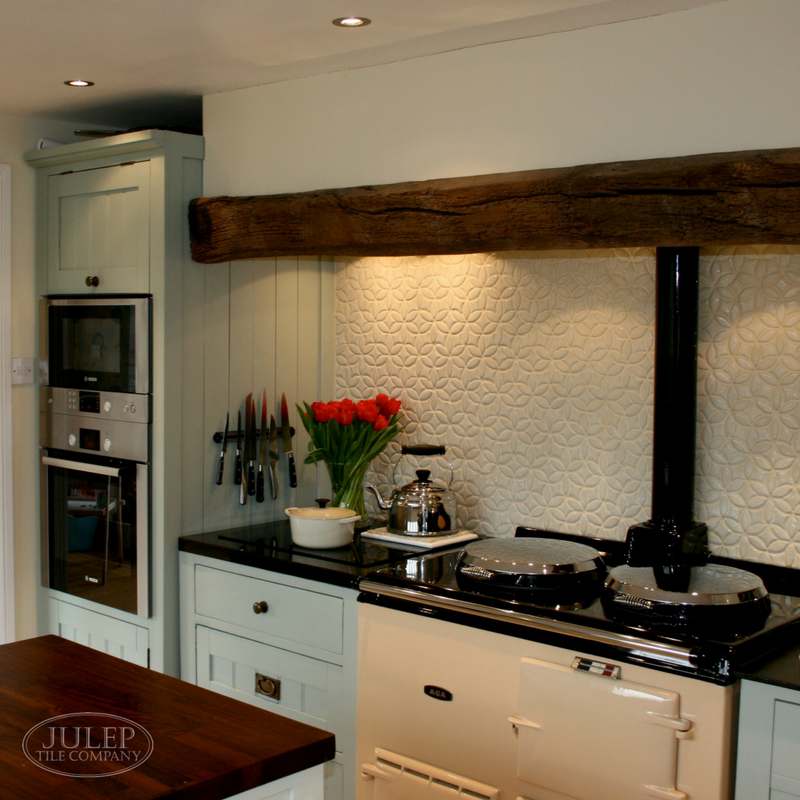 Shown above: Bloom Handmade Tile in FC Cream Crackle
2. Pick a Color
Choose a blue or green handmade tile to add a fun pop of color to your kitchen or keep it simple with a classic white.

One of our favorite tricks is to pair two similar colors with different finishes like in the photo below- It's a subtle way to add interest to your backsplash.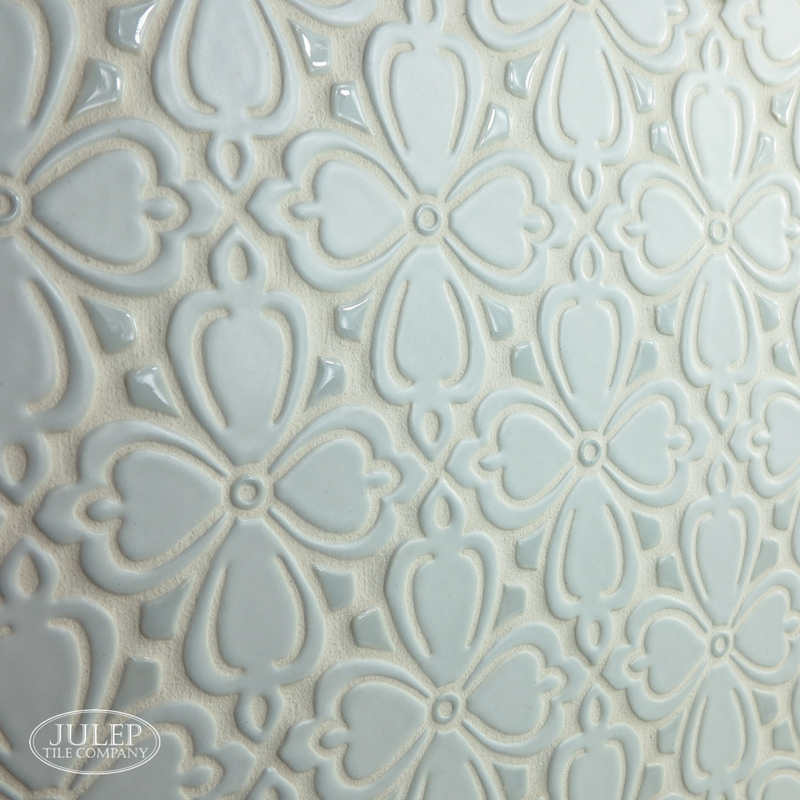 Shown above: Two-Color Brocade Handmade Tile in Satin Silver & Light Gray
3. Order Samples
Once you've narrowed down the colors and patterns you like most, we highly recommend ordering samples. This is the best way to see what the tile looks like in your space - Try leaning the tile against the wall in your kitchen to see how it looks in different sunlight throughout the day.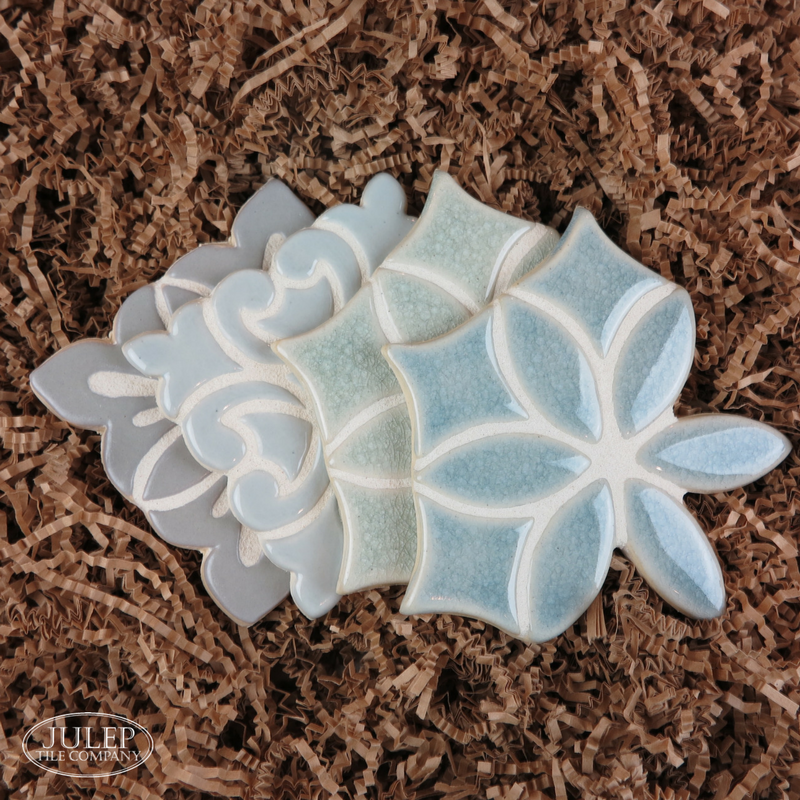 Shown above: (L to R) Cobham Handmade Tile in Slate Gray, Hiser Handmade Tile in Light Gray, Bloom Handmade Tile in Julep Crackle, Bloom Handmade Tile in Sky Blue Crackle
4. Enhance Your Space
Wish your kitchen was a little bigger? Using a continuous pattern all over the backsplash can make a small kitchen seem larger. Tiling all the way up to the ceiling behind your sink or oven range can make your ceilings seem higher.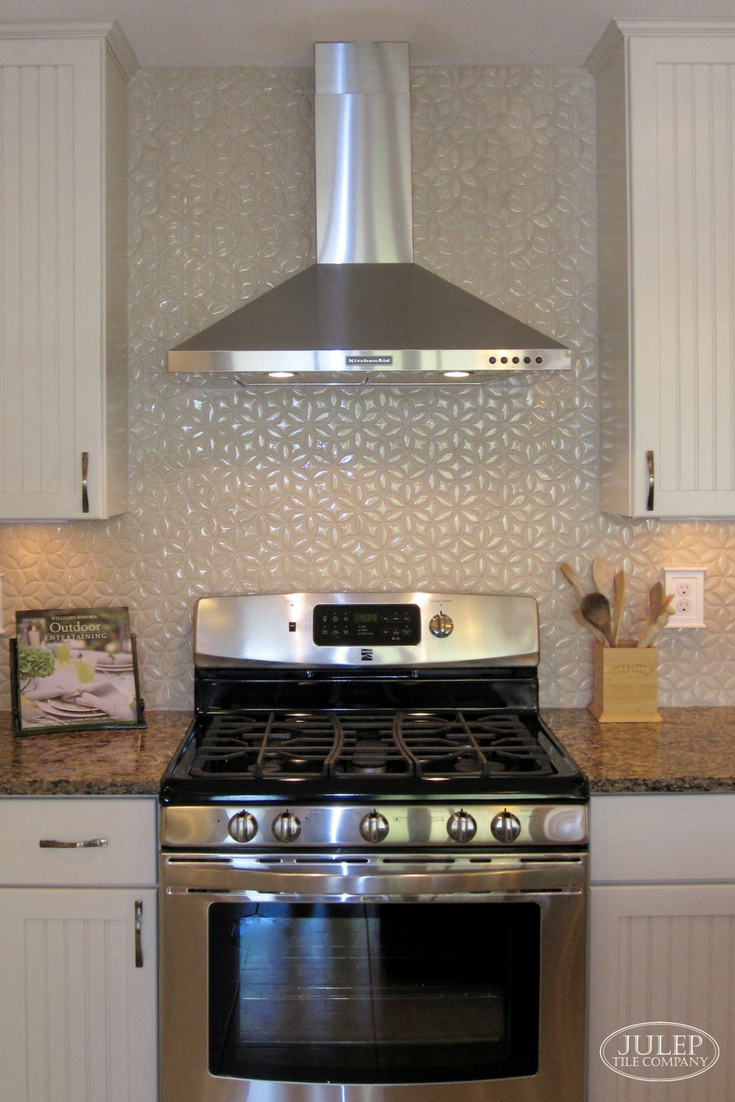 Shown above: Bloom Handmade Tile in FC Cream Crackle
5. Consider Your Budget
Want to add decorative tile to your backsplash but you're remodeling on a budget? Don't sweat it, there are plenty of ways to incorporate unique, handmade tile without breaking the bank. Try using a decorative tile border around the kitchen. You can pair it with a less expensive field tile, plus the border's horizontal line will make your space look wider. Or, consider adding a decorative tile inset over the oven range and use subway tile for the rest of the backsplash - Not only will this save you money, it'll also add a focal point to your space.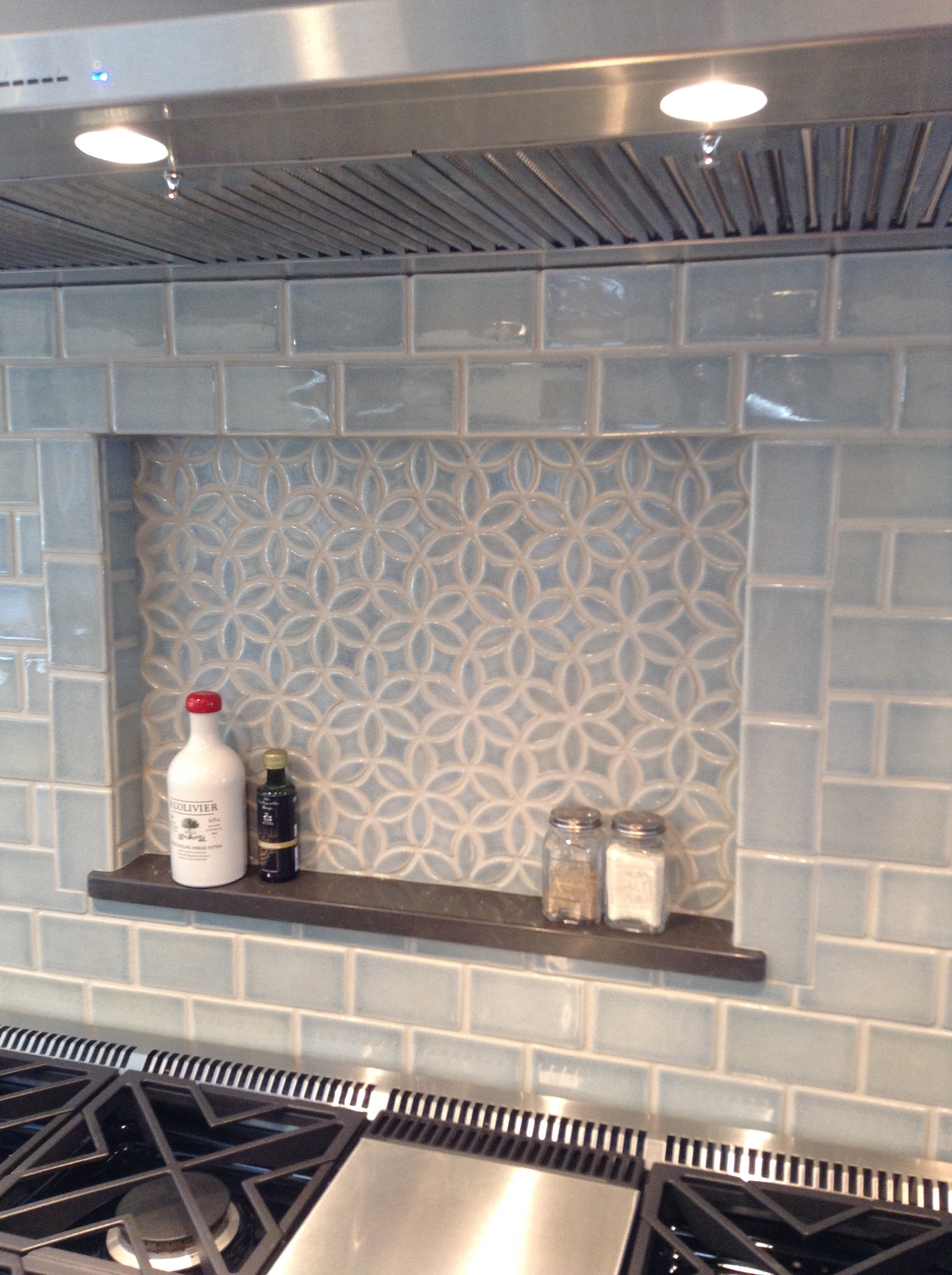 Shown above: Bloom Handmade Tile with Subway Tile, all in Sky Blue Crackle. Many thanks to Decorative Materials and Alexa Interiors for the photo.
6. Plan Ahead
Many handmade tiles are custom made to order so be sure to plan ahead. The good news is, tile is usually one of the last things to be installed during a kitchen renovation so hopefully that will buy you a little time! Most Julep Tile orders take around 4-6 weeks to make. Large orders may take a little longer, and small orders may be faster. We're always happy to give current lead times, just give us a call.
Ready to get started? You can order samples here. Need help? Call us! We love talking to clients about their projects.
Happy Tiling!