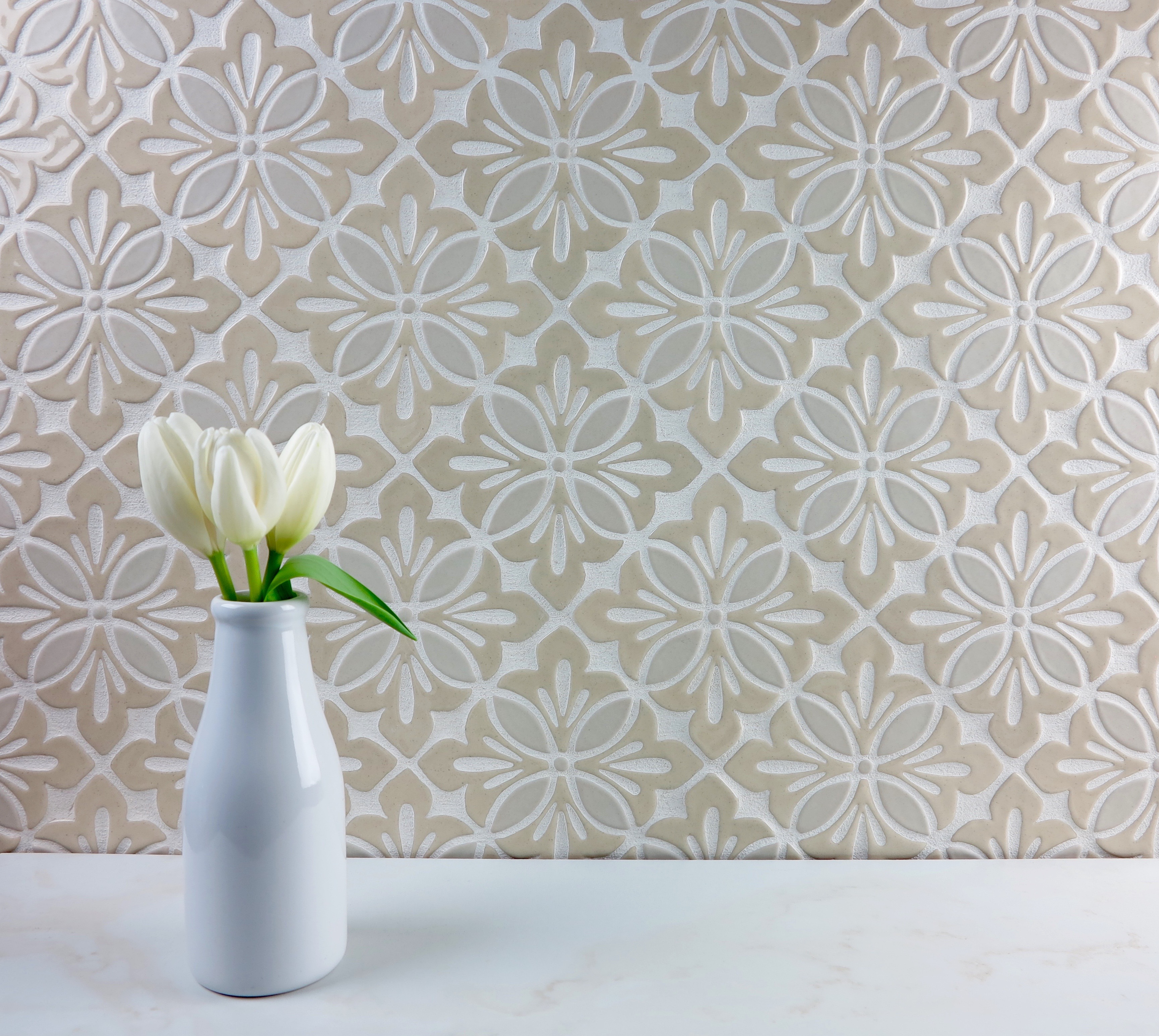 Spring has sprung here in Colorado. The days are warmer and the lilacs are blooming which inspired us to share this light and airy kitchen backsplash. Featured is our Two-Color Cobham decorative pattern in Cream and Wheat.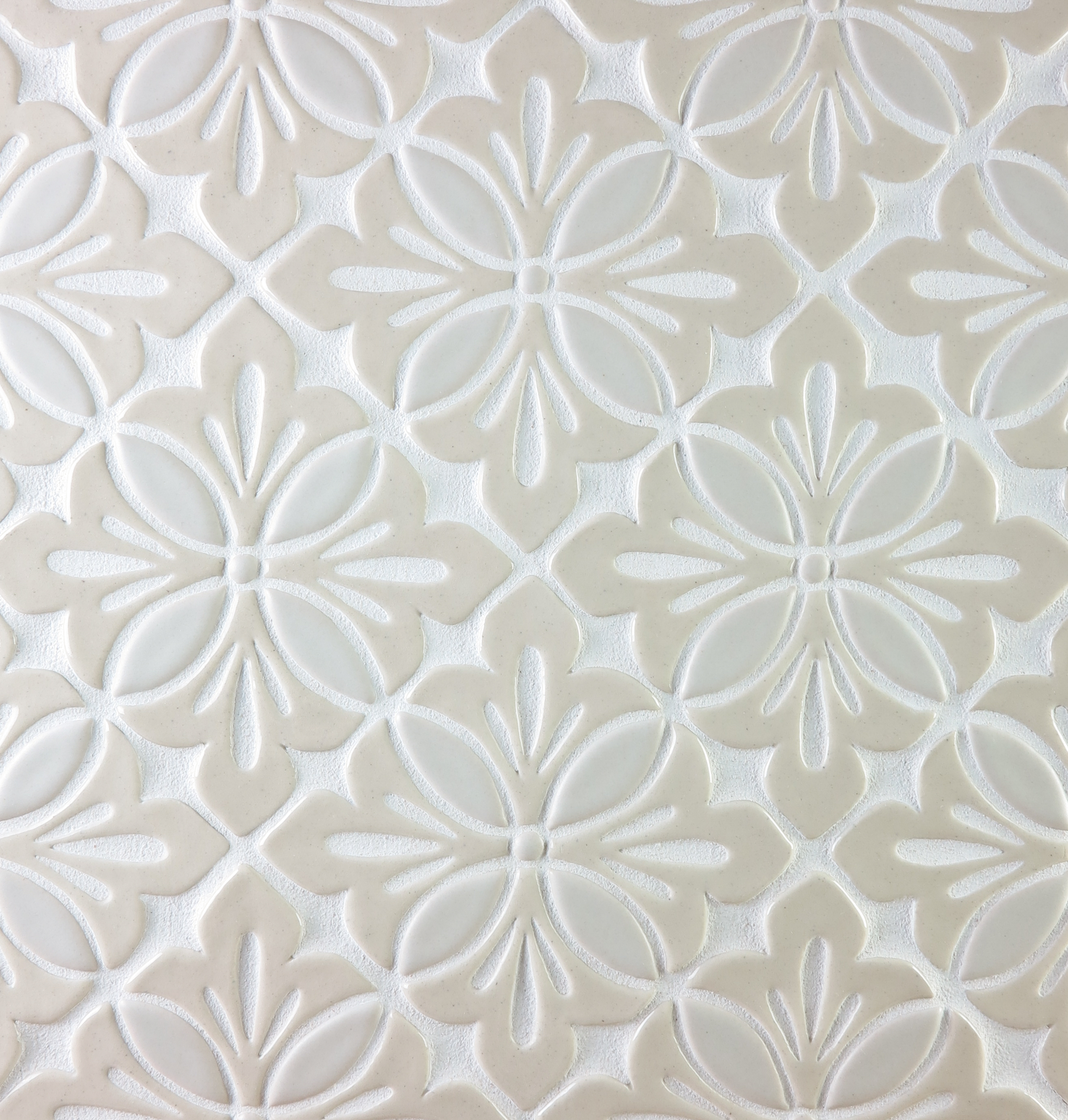 Much like flocked wallpaper, this kitchen backsplash features two glazes in a similar color but with different finishes. The Wheat glaze has a simple matte finish which allows the glossy Cream glaze to shine. These two colors paired together are one of our most popular combinations.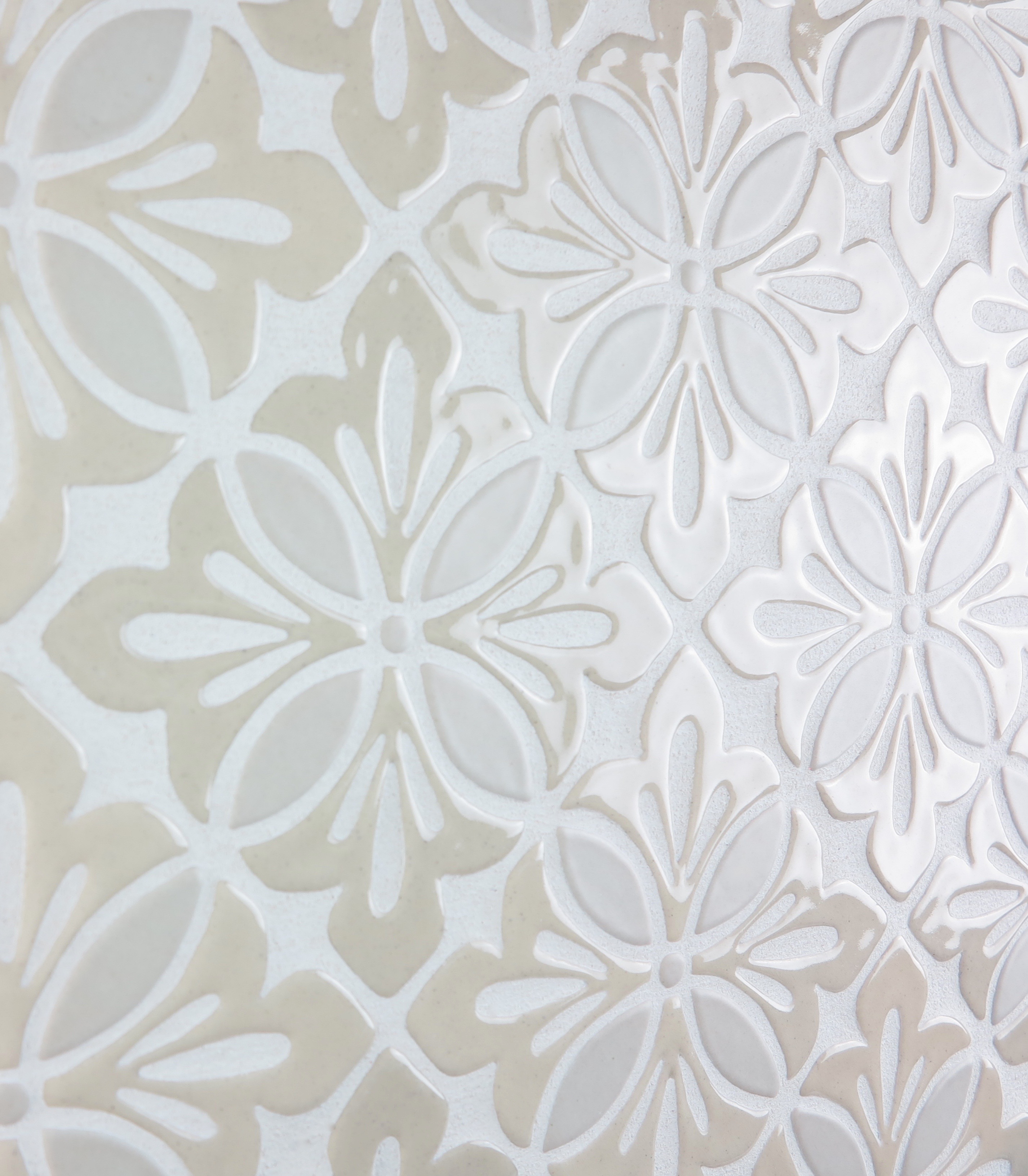 An interesting fact about our Cream color is that it's actually just a clear gloss glaze – The color you see is created by the clay body underneath. We love how in direct light, it looks like gold. This glaze will craze over time, adding another dimension of interest to a kitchen backsplash. Crazing is a natural process whereby the glaze develops fine cracks in the surface.
Feeling inspired? You can find out how these glazes would look in your own kitchen by ordering samples here.
Happy tiling!