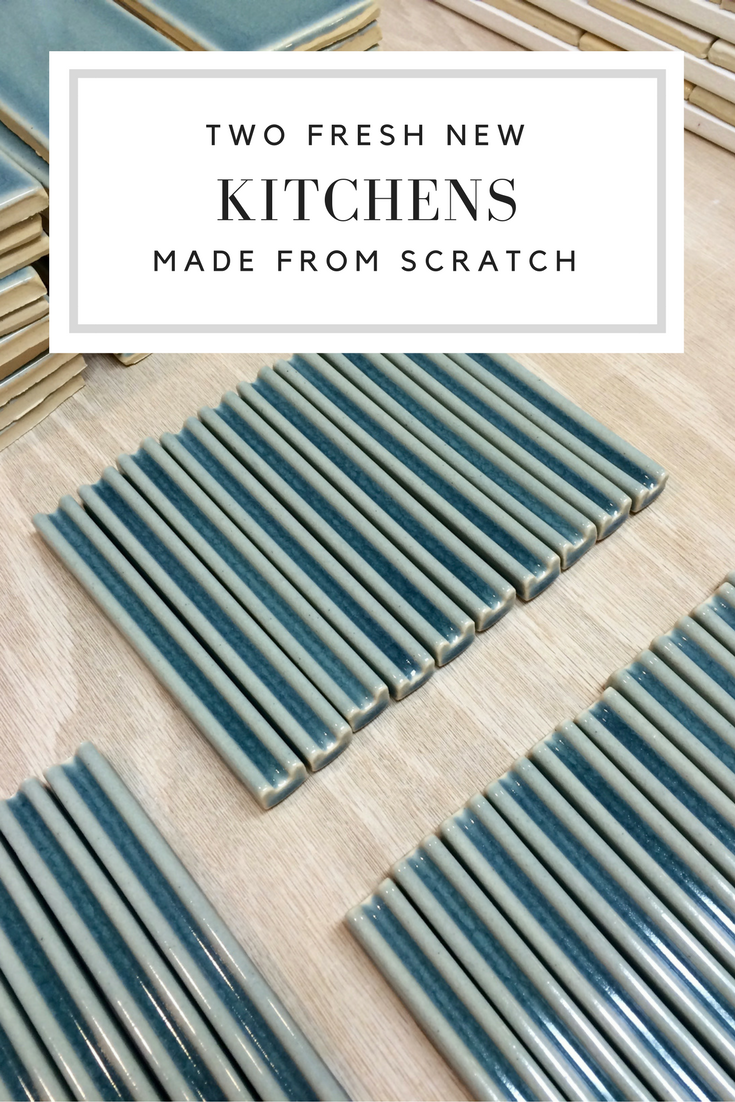 Recently we partnered with Decorative Materials International to create two new kitchen vignettes for Mountain High Appliance's store in our hometown of Louisville, Colorado.
Decorative Materials is one of our very favorite tile showrooms. They're based in Denver and carry our Julep Tile collection as well as a range of other gorgeous handmade tile. They worked their magic and designed two beautiful backsplashes for this project using our handmade tile.
Kitchen #1
The first backsplash has a decorative accent above the oven range featuring our Bloom patterned tile. Our Small Channel Liner trim and handmade subway tile complete the space, and it's all tied together with the same Deep Blue Crackle glaze. Creating a decorative accent like this is a great way to introduce a little bit of pattern and fun into your kitchen backsplash.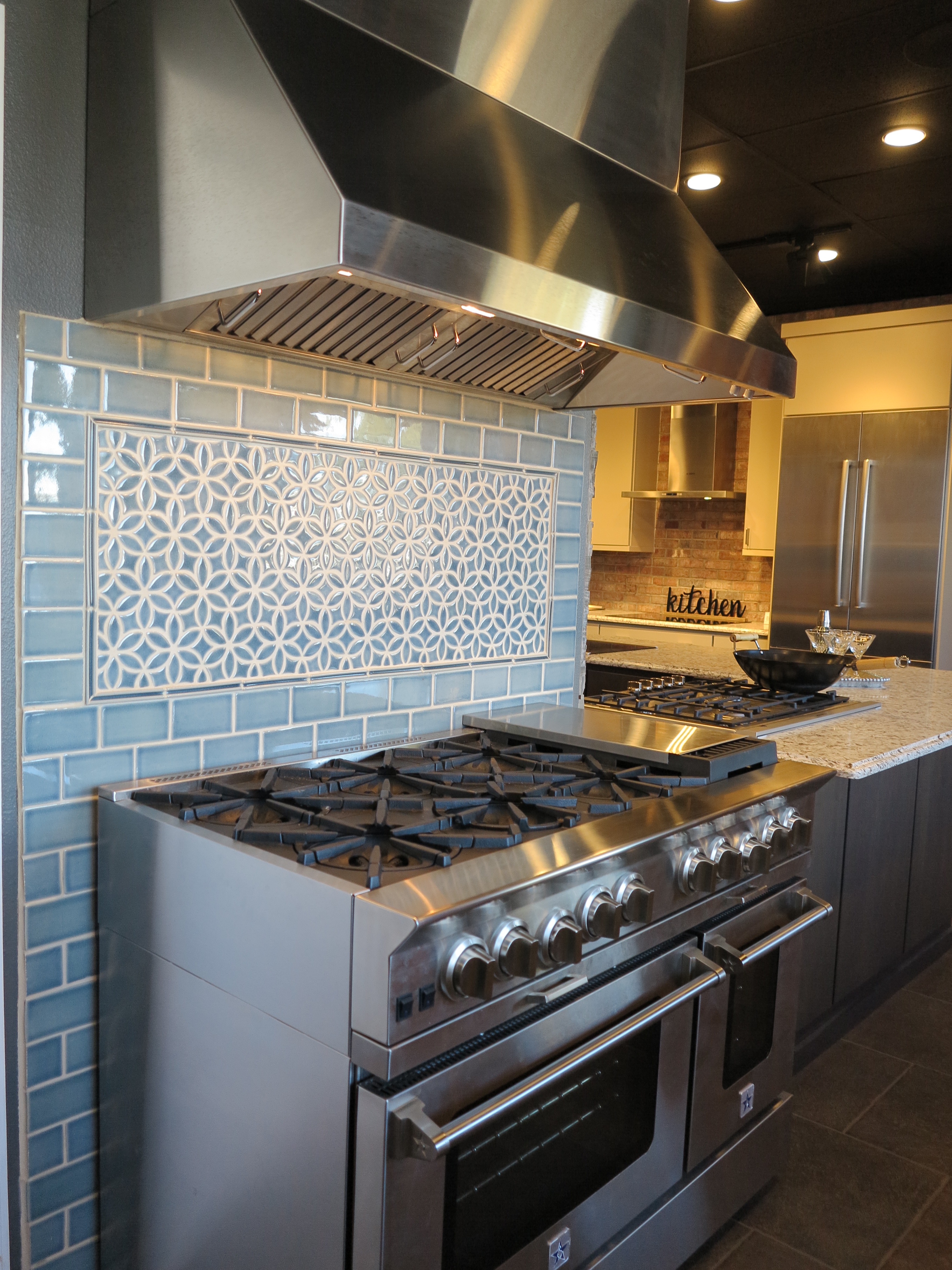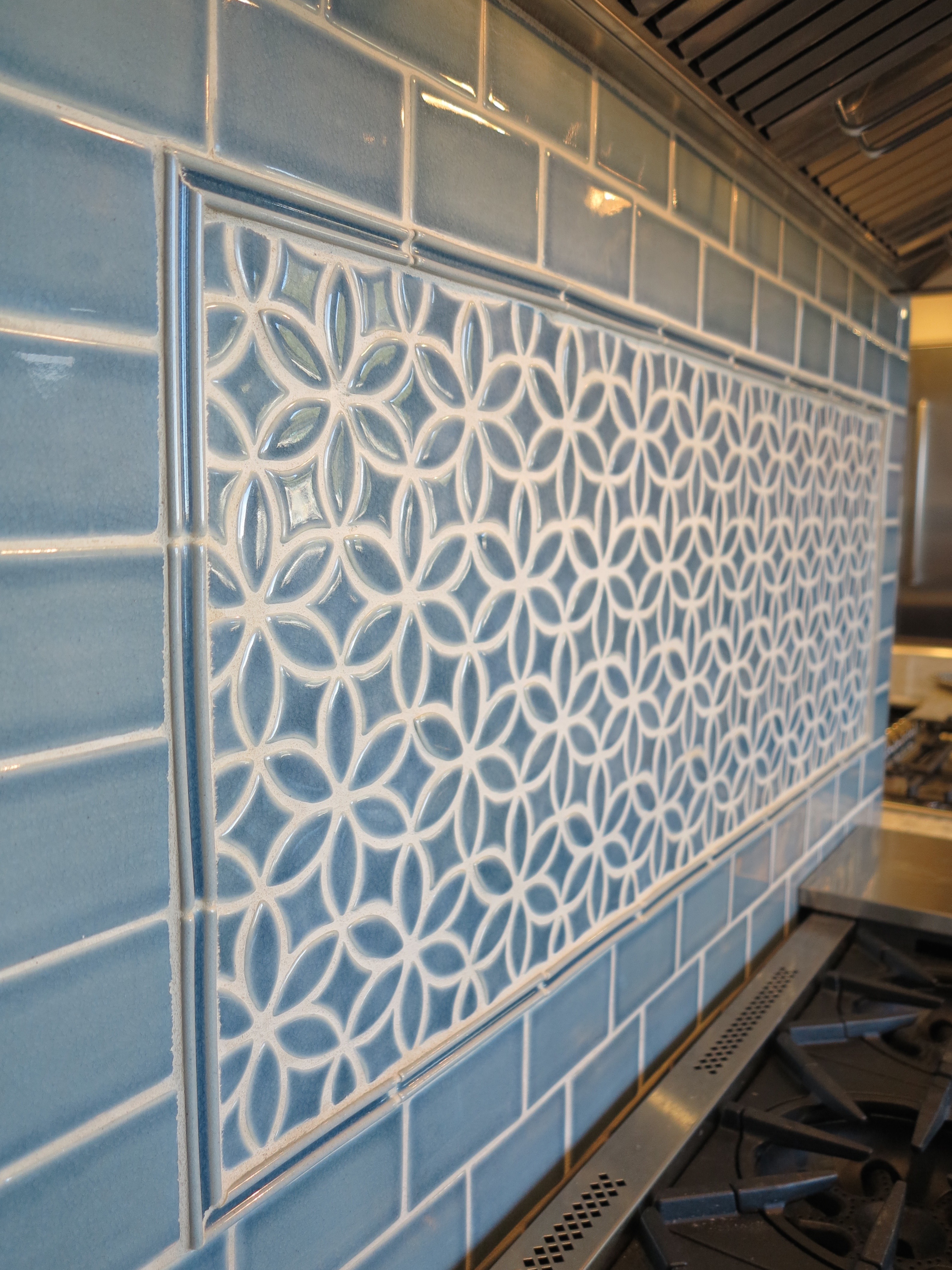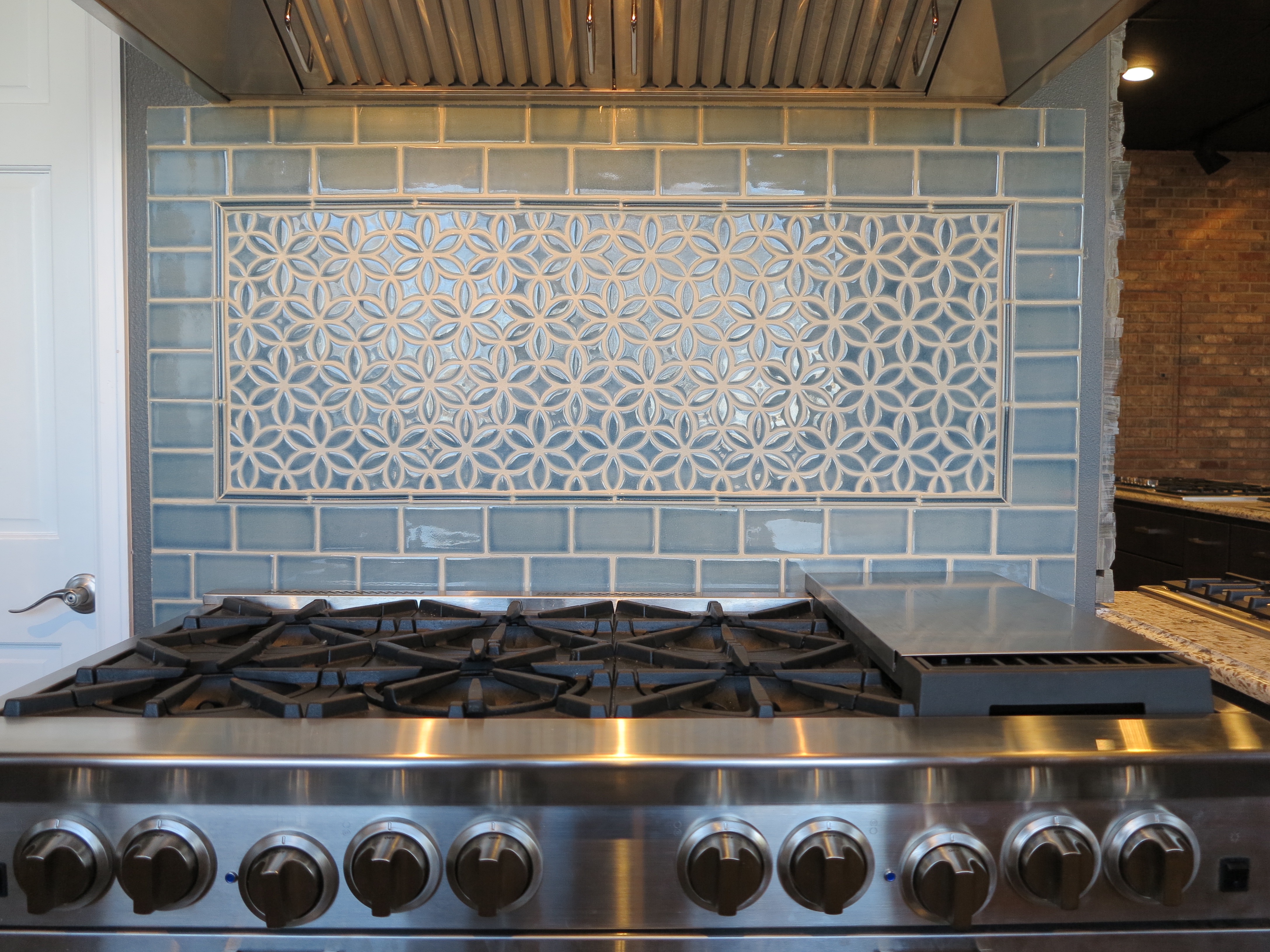 Kitchen #2
The second backsplash features a fun mix of color. Seen below is our Hiser pattern in a blend of Slate Gray, Cream and Stone Gray glazes. And if we do say so ourselves, that range and hood are to die for!
Mountain High Appliance carries a gorgeous range of truly unique oven ranges, hoods, and just about every kitchen appliance you can imagine. It's definitely worth stopping in for a visit if you're in the area.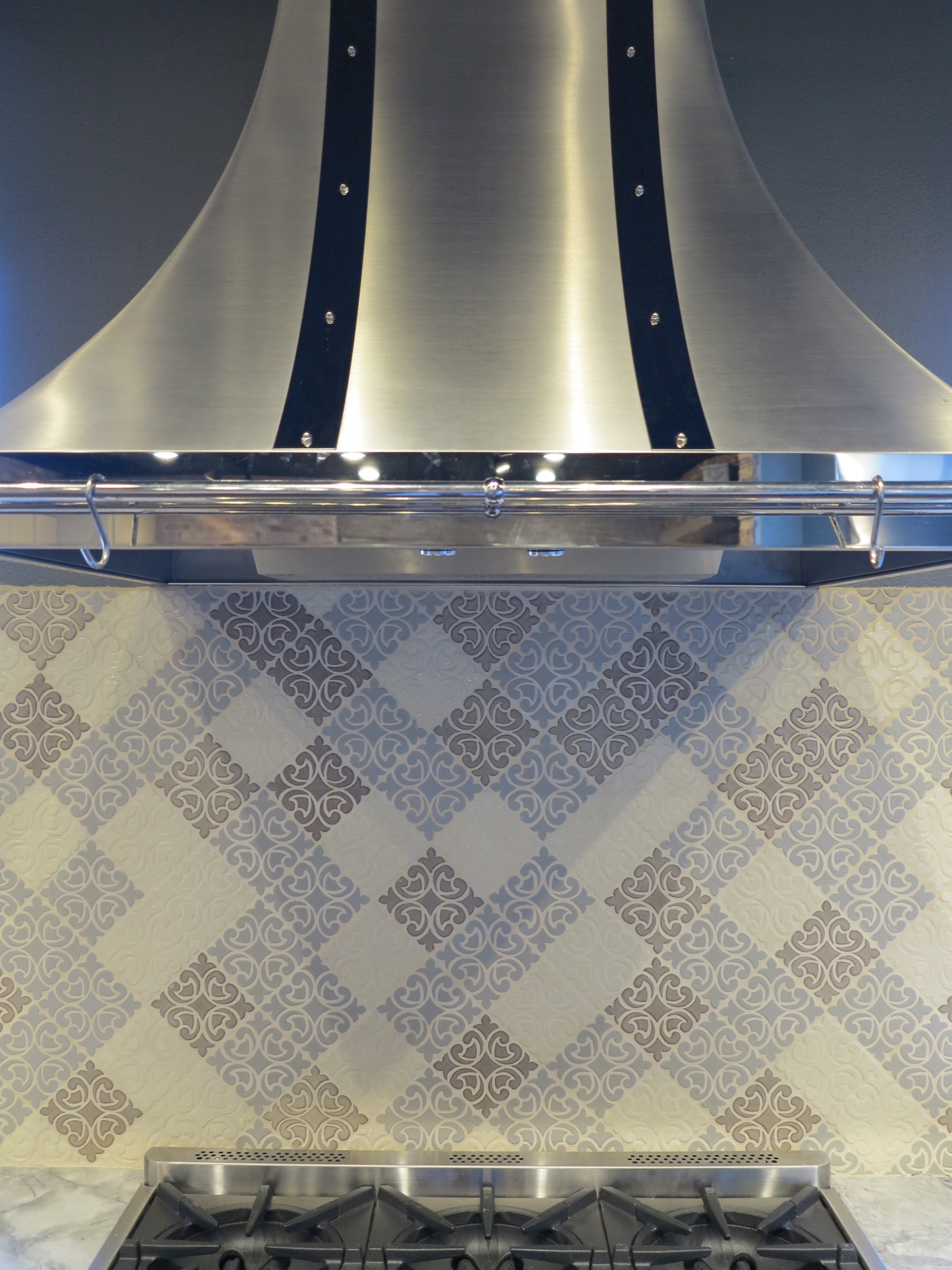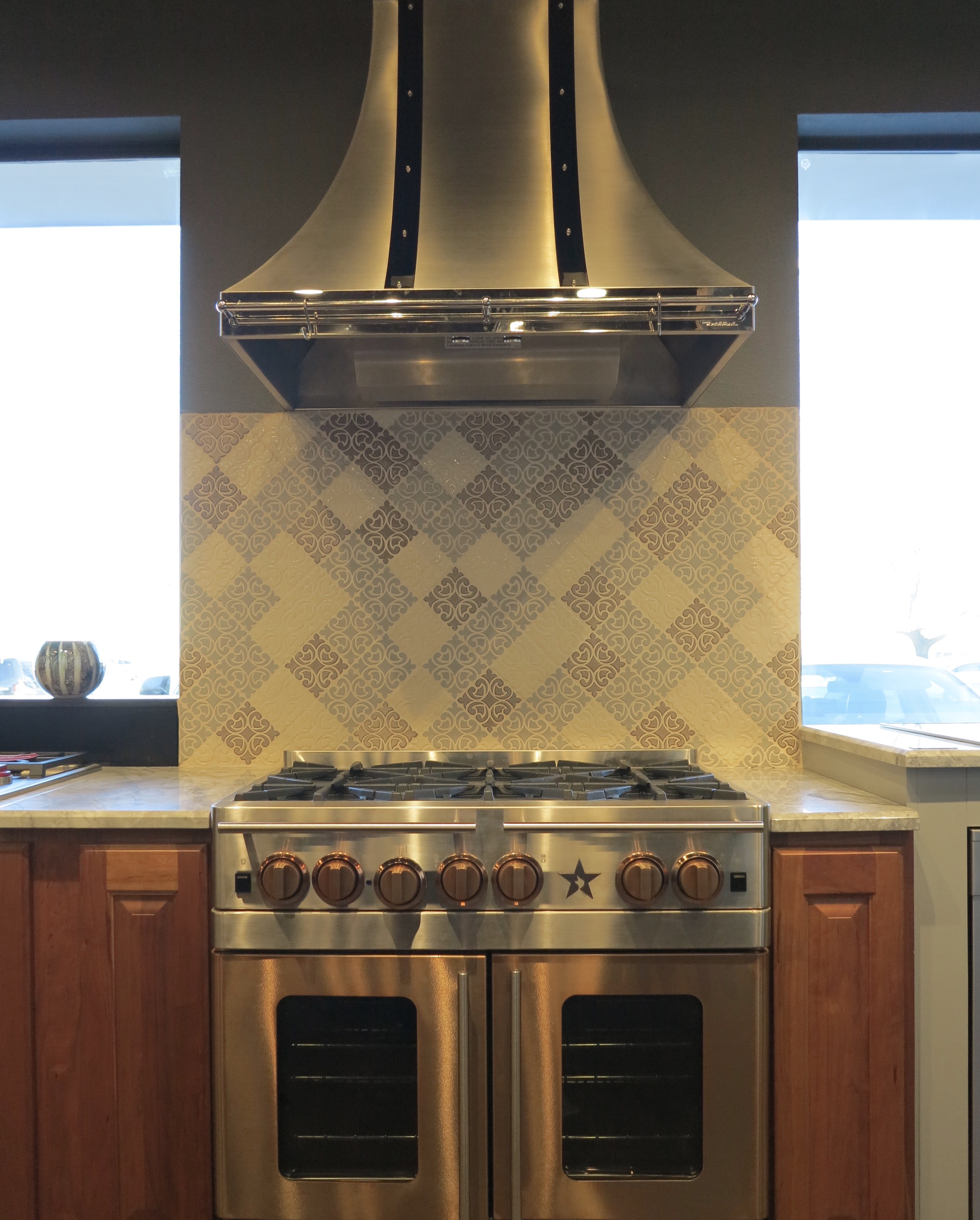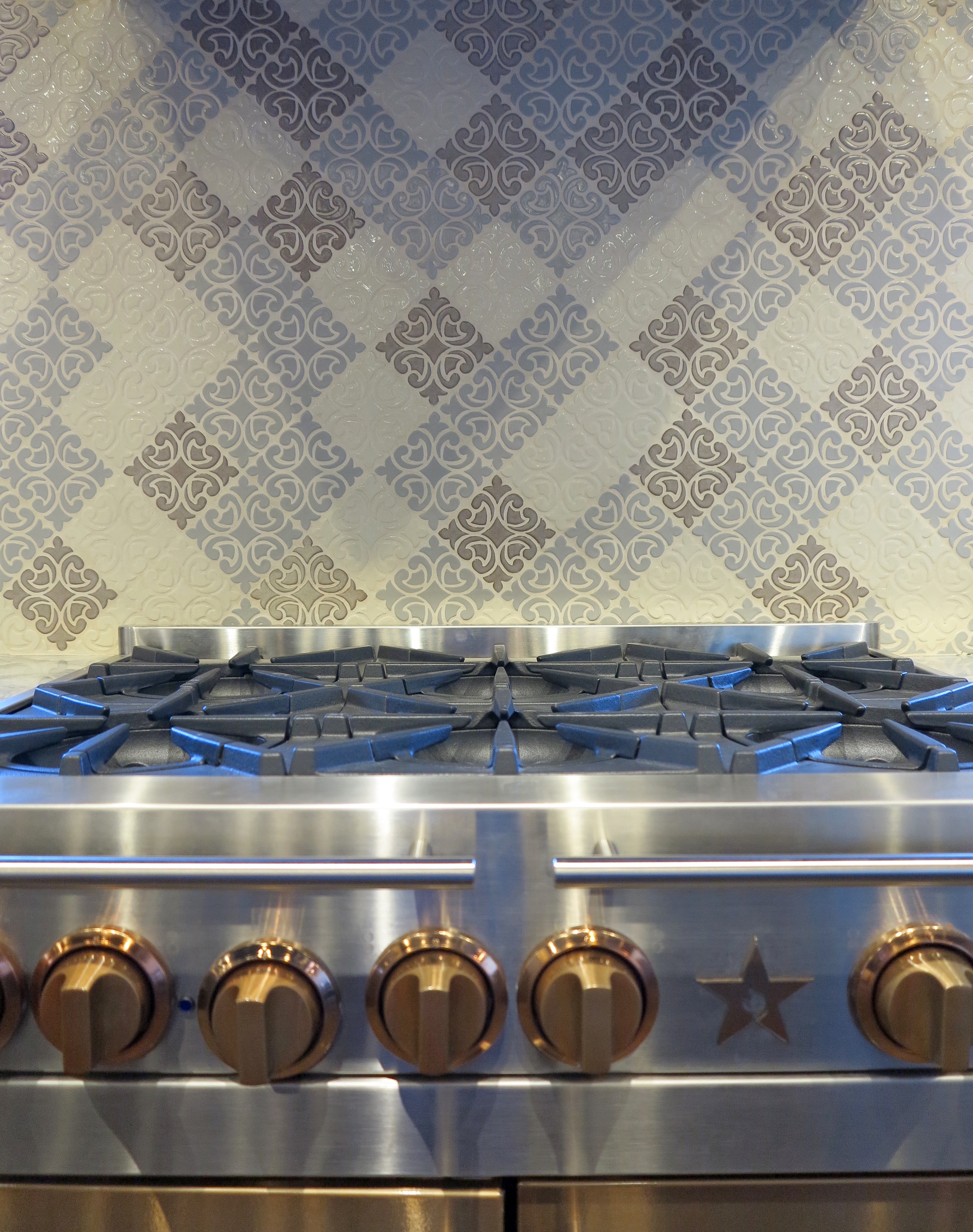 Many thanks again to Decorative Materials International and Mountain High Appliance for their help with this fun project!
Dreaming about your own home remodel? We'd love to hear about it! Contact us with any questions you may have, or get started by ordering samples.
Happy tiling!