Posted by Kirsten Sharp on Mar 5th 2021
I was talking with a client recently who wanted a white kitchen because it's timeless and classic but was worried it would feel too white.
I think we've all seen suuuper white kitchens in magazines or tv shows and thought, "Yowza! Now that is a WHITE kitchen."
There are ways to avoid this though, and still have the classic white kitchen of your dreams.
And if you've already installed a white kitchen and feel it's too white, stay tuned as I'll address that too!
If You're Planning A White Kitchen
If you're just starting to pick out your kitchen finishes, there are a few tricks I'd advise so you don't end up with a white kitchen that feels too white:
1. Choose a Warm White Cabinet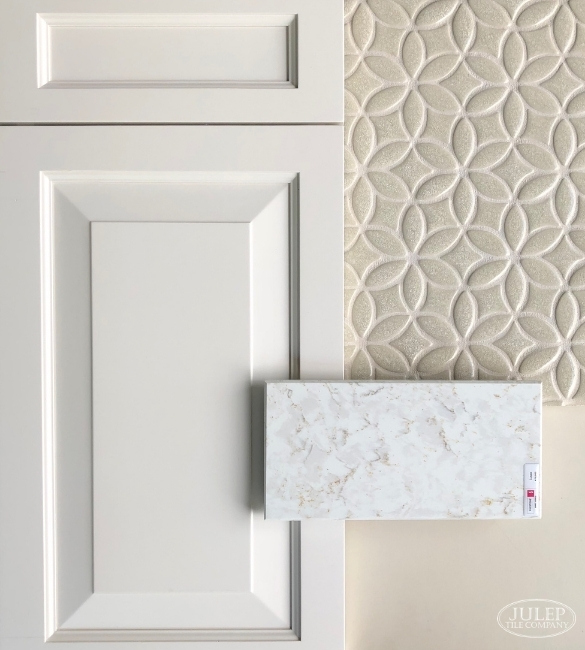 Shown Above | CABINET: Wedgewood Raised Panel Cabinet in Melted Brie; TILE: Bloom Handmade Tile in Cream Crackle; COUNTERTOP: Silestone Lusso; PAINT COLOR: Benjamin Moore Wall Color in Manchester Tan (Bottom Right)
Sometimes adding just a smidge of warmth to your white cabinet color can go a long way. Our favorite warm white? Simply White by Benjamin Moore.
2. Add a Little Contrast
I'm not saying you need to introduce any crazy bold colors here, but a little contrast in a white kitchen can go a long way - Perhaps you choose a slighly warmer countertop (our clients tend to love Taj Mahal Quartzite), or maybe you go with cream instead of a stark white on your backsplash.
In fact, we have a glaze called Cream that might be a good choice.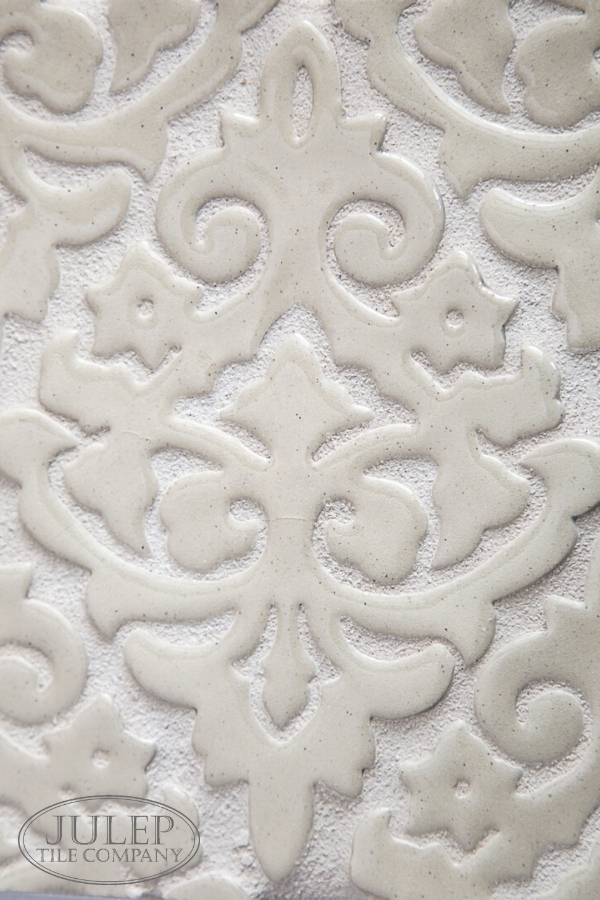 Shown Above: Damask Handmade Tile in Cream
3. Choose Your Grout Color Wisely
Many people don't put much thought into grout color, and often the decision is left up to the contractor. However, I would suggest giving this decision a little extra thought.
Grout color obviously plays a big part in our tile designs, but it also makes a big difference in backsplashes that have smaller grout lines.
Yes, I realize we no longer carry Two-Color tile as shown below so don't shoot me for pulling up these photos! But it's just such a good illustration of what a difference grout color makes that I had to share. Both examples below show the same exact Hiser Handmade tile, but different grout.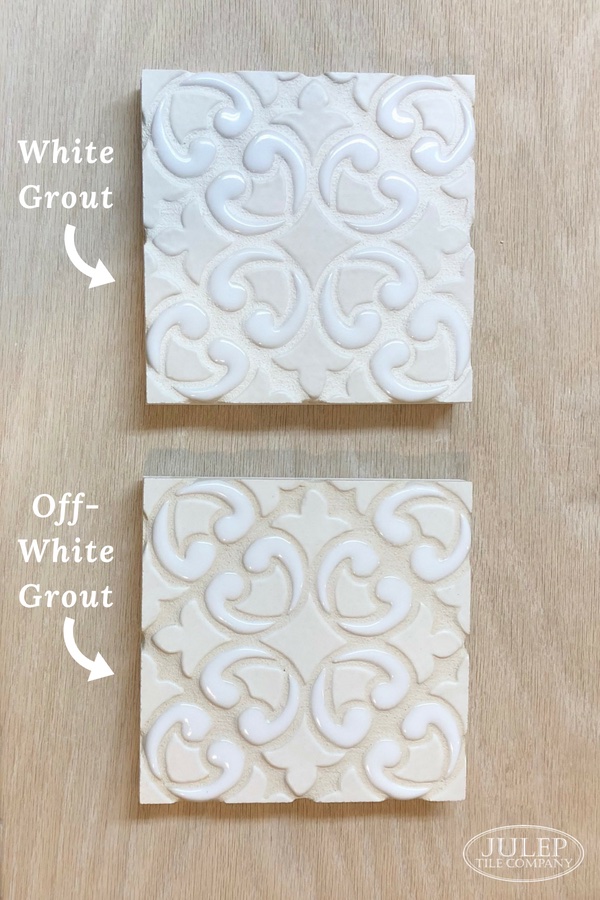 Grouts Shown Above: (Top) MAPEI Keracolor Sanded Grout in White | (Bottom) MAPEI Keracolor Sanded Grout in Biscuit
Pretty crazy, right?
So if you'd like a simple tip to warm up a white kitchen, try choosing a slightly warmer grout. We like MAPEI Keracolor Sanded Grout in Biscuit (but always test it first!).
Have an Existing Kitchen that Feels Too White?
Not to worry! All is not lost.
I've got a few simple recommendations that can go a long way in warming things up without ripping out your brand new kitchen.

1. Consider Swapping Out Your Hardware
Not everyone loves gold faucets and drawer pulls, but they can go a long way to add some warmth to your space.
2. Paint Your Walls
Yes, this is a bit of work but the good news is it's phenomenally cheaper than installing a brand new kitchen! Sometimes just choosing the right wall color can make all the difference in the world. Here's a link to a great post about choosing kitchen wall color and whole house paint colors too.

3. Accessorize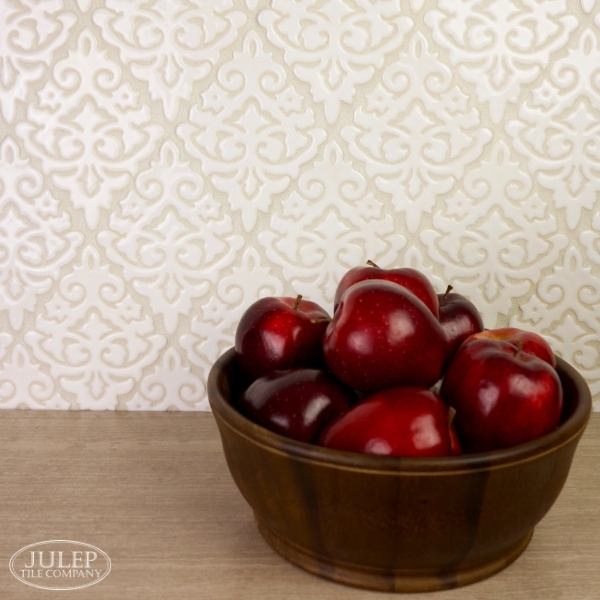 Shown Above: Damask Handmade Tile in Glossy White
This is the #1 thing I see folks overlook when it comes to creating the kitchen of their dreams. All the hard decisions you made picking the perfect cabinets, counters and backsplash are only the start of a beautiful kitchen. It's the curtains, accessories, and art on the walls that really make it shine.
So how do you accessorize if your kitchen feels too white? Try adding a pretty patterned roman shade over your window or adding a warm colored runner rug near your sink. Accessories with gold accents are a great choice, as is wood - think chopping boards or a wooden bowl full of fruit.
Ready to start planning your own white kitchen? You can find samples here:

RELATED POSTS: