Posted by Kirsten Sharp on Sep 30th 2021
Do you ever look at the kitchens in a magazines and wonder what makes them so gorgeous?
What do kitchen designers know that you don't?
There are many things (and often years of experience) that go into a well-designed kitchen.
But today I'm excited to share with you 3 secrets that always work, and are guaranteed to make your kitchen look like you hired a designer.
Designer Secret #1: Take Your Cabinets To The Ceiling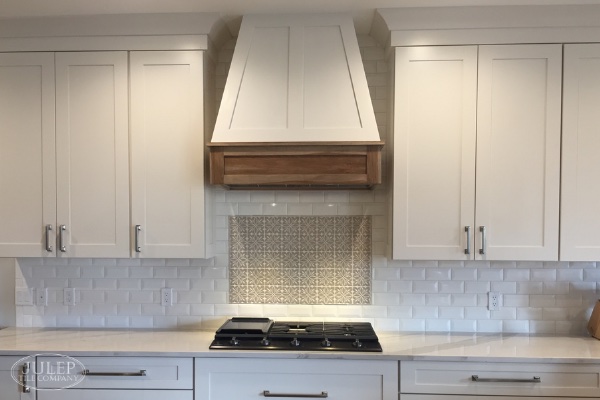 Shown Above: Cobham Handmade Tile with Pencil Liner Trim, all in Latte
Cabinets that go all the way up to the ceiling are more expensive than shorter ones but hear me out:
Spending a little more in this area will not only maximize your storage space, but it also makes your ceilings seem higher, and makes your kitchen feel more luxurious.
Granted if you have 14 foot ceilings you may not want upper cabinets that go allll the way up. But even in this situation, being generous with your cabinet height will draw your eye up and show off your tall ceilings.

Bottom line is: Even if you need to save money in other areas, in my opinion your cabinets are one area worth splurging on!
Designer Secret #2: Take Your Backsplash To The Ceiling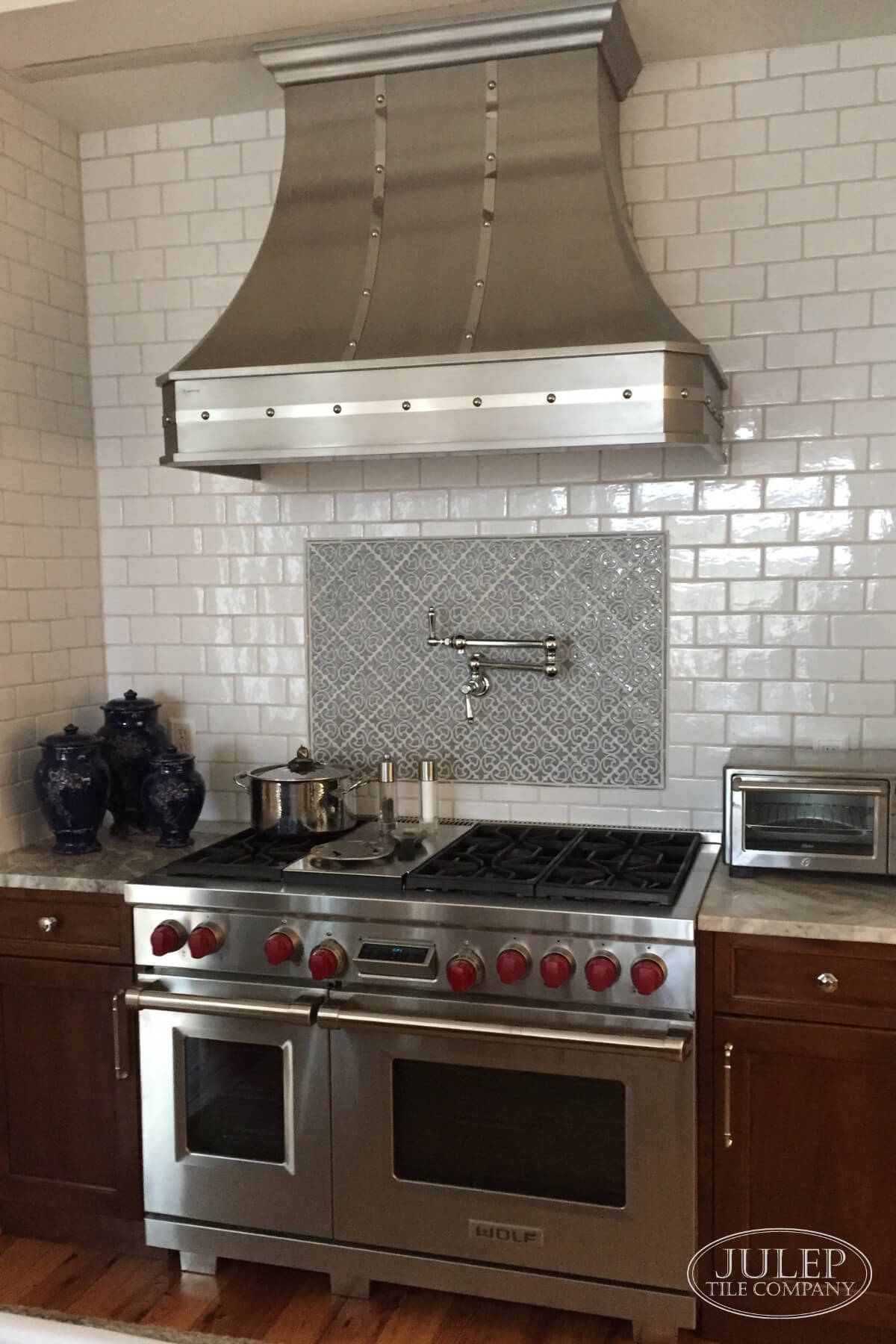 Shown Above: Hiser Handmade Tile and Pencil Liner Trim in Light Blue Watercolor / 3x6" Handmade Subway Tile in Glossy White
Yes, I do realize I sound like a tile maker trying to sell you extra tile.
But whether you buy tile from us or somewhere else, consider running your backsplash all the way up to the ceiling wherever you can.
Just like with your cabinets, bringing your tile up to the ceiling will make your room feel taller and more grand.
Great places to use this trick are around windows and above your stove.
Designer Secret #3: Accessorize, Accessorize, Accessorize!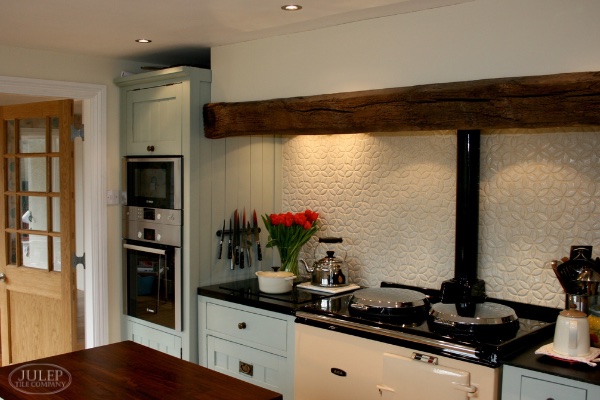 Shown Above: Bloom Handmade Tile in Cream Crackle
After being through a full kitchen renovation, often the last thing we want to do is buy more things for our kitchen.
Call me crazy, but I'd argue that accessorizing a kitchen is often the most important piece of creating a beautiful kitchen.
I think if you go back and look at those gorgeous kitchens in magazines that we were talking about earlier, you'll find that a huge part of what makes them so gorgeous is the bowl of colorful fruit on the island or the vase of flowers by the sink.
And accessorizing doesn't have to be expensive! If your renovation did a number on your bank account, consider pulling accessories you already own from around your house - like trays, pretty towels, and bowls.
Ready to start your own kitchen renovation? You can find samples here:

RELATED POSTS: