Posted by Kirsten Sharp on Feb 4th 2021
If you're not familiar with crackle glazed tile, allow me to introduce you!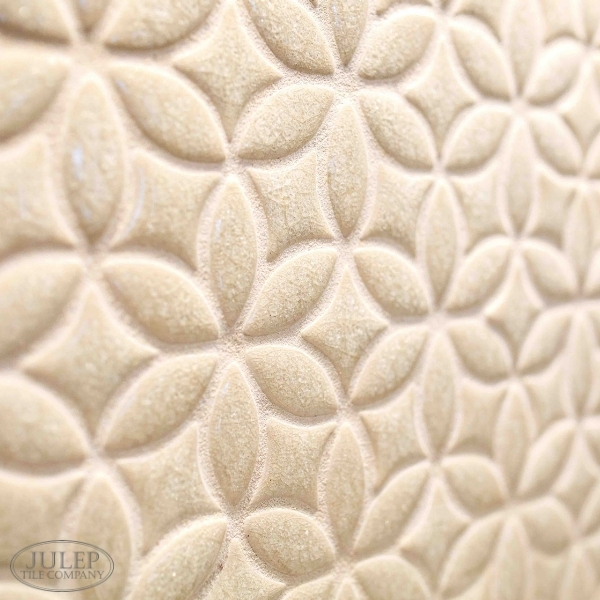 Shown Above: Bloom Handmade Tile in Cream Crackle
Crackles are a special type of glaze where tiny little cracks develop in the glaze surface (not in the actual clay body itself). After the tile is fully heated in the kiln, it slowly begins to cool and that's when the crackle effect starts to take place.
If you unload the kiln while the tile is still slightly warm, you can actually hear little pinging sounds as the cracks continue to develop which is pretty cool. Here's a link to a video we shared on Instagram a while back so you can hear it for yourself!
Since there are actual cracks in the glaze surface we don't recommend using our crackle glazes in overly wet areas (like the direct spray of the shower), but they are perfect for other applications like kitchen backsplashes!
Today I'm sharing a few ideas on how you can use crackle glazes on your kitchen backsplash:
1. All Over Pattern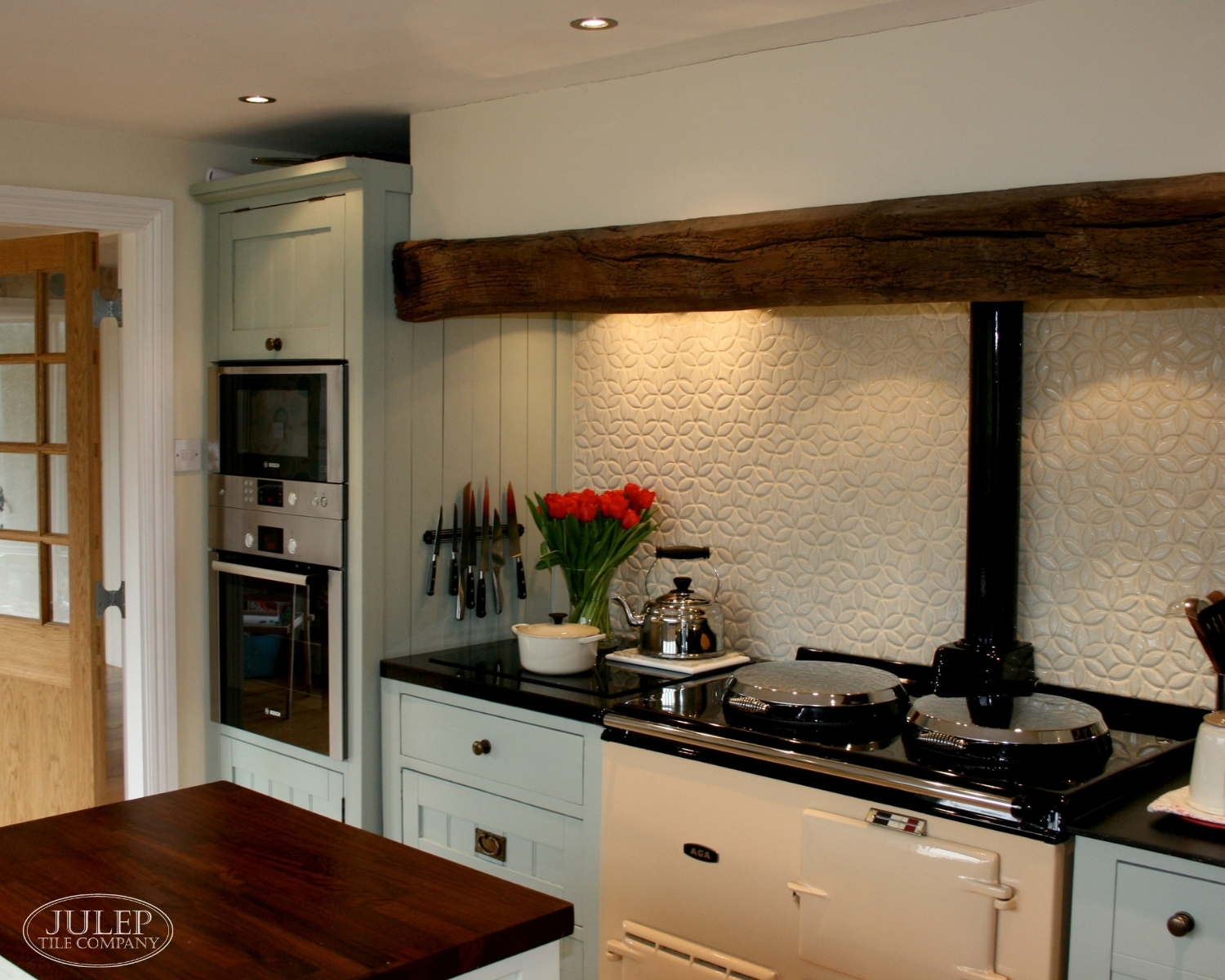 This kitchen shows our Cream Crackle glaze on the Bloom Handmade Tile pattern. This was actually one of the very first projects we did when we started the business over ten years ago. It was for some dear friends of my husband's family in England, and my in-laws (bless their heart!) actually schlepped the tile overseas in their suitcases.
2. Pattern & Subway Tile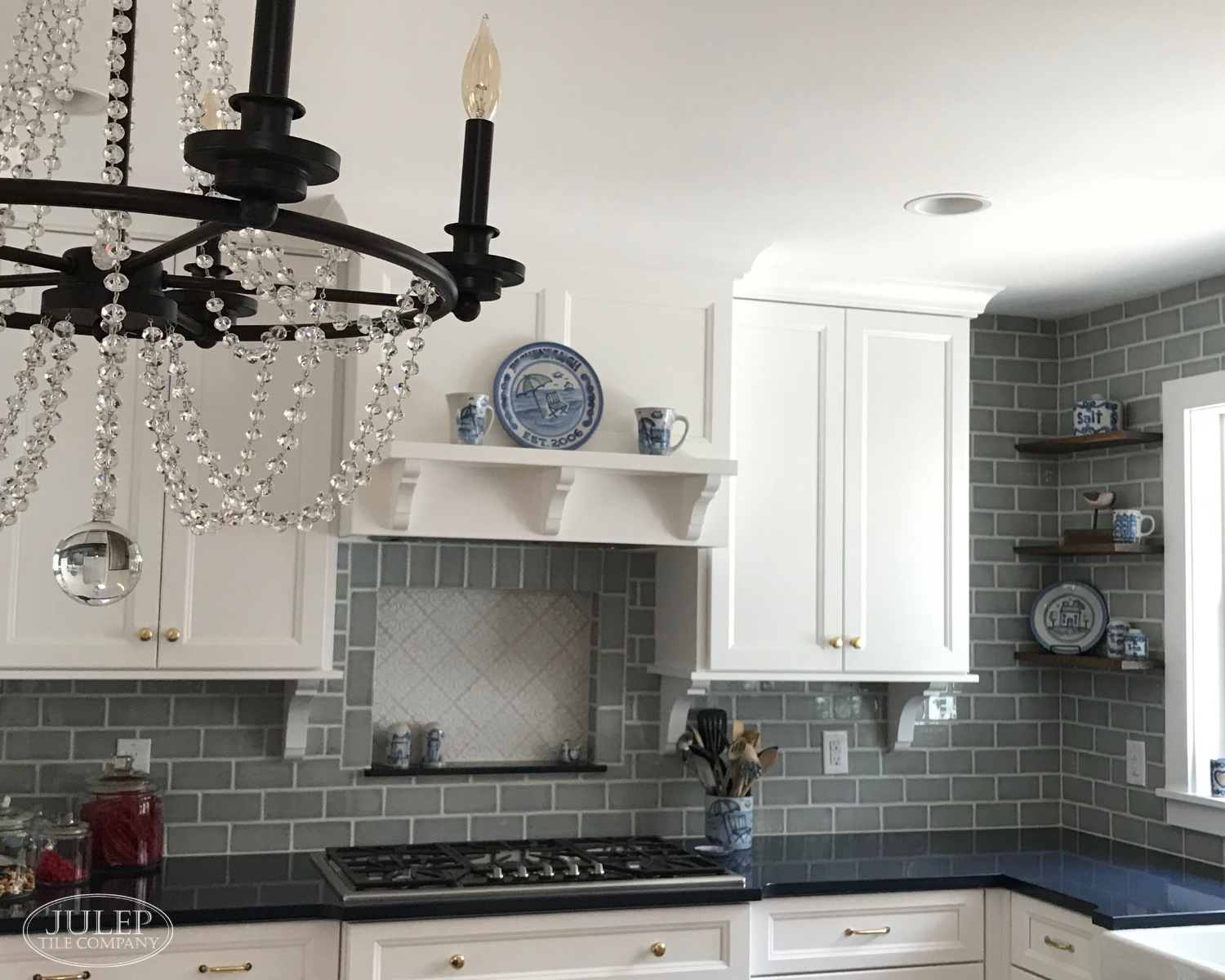 3. Add A Border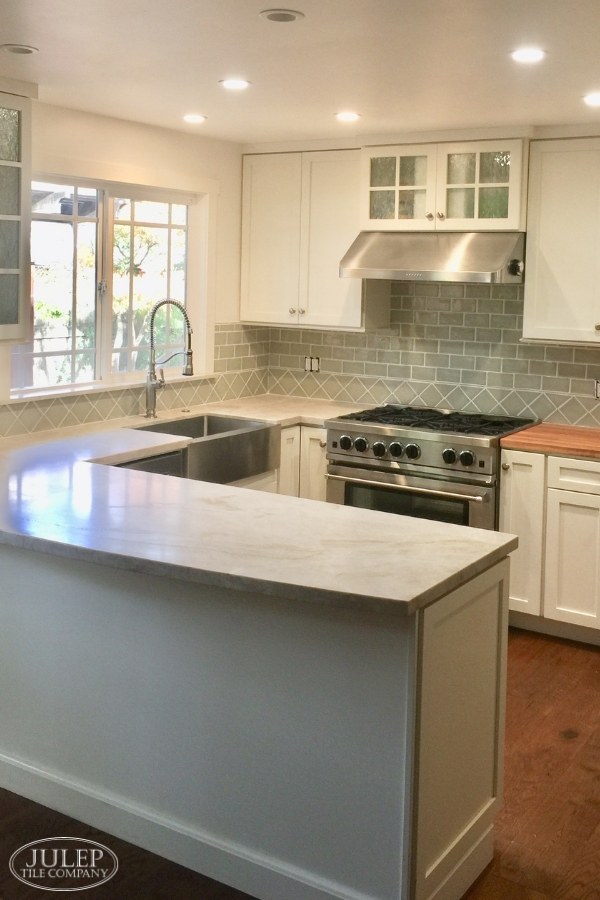 Do you love crackle glazes as much as we do? You can find out more about crackles and see our entire collection in the video below.
Need samples? You can find those here:

RELATED POSTS: