If the word "beige" makes you break out in a cold sweat, we hear you! The widespread "Builder's Beige" of the 90s and the subsequent Tuscan trend may have been too much of a good thing.

But if we can accept brass fixtures back into our homes, why not give beige a try too! There's a reason why we all loved it in the first place, right? It's warm & cozy yet not too heavy. And if used in the right way, it can be anything but "blah".
We're seeing more beige, cream and warm colors pop back up in the design world, and to be honest we're pretty excited about it. To celebrate, we put together some of our favorite beige tile designs to help get your creative juices flowing.
1. Tone On Tone Beige
One of our most popular color combinations is this Two-Color Cobham tile in Cream & Wheat. The glossy Cream glaze contrasts nicely with the matte Wheat glaze, creating a subtle and elegant combination. We paired it here with fresh white cabinets, a crisp countertop and Benjamin Moore Manchester Tan wall paint (bottom right).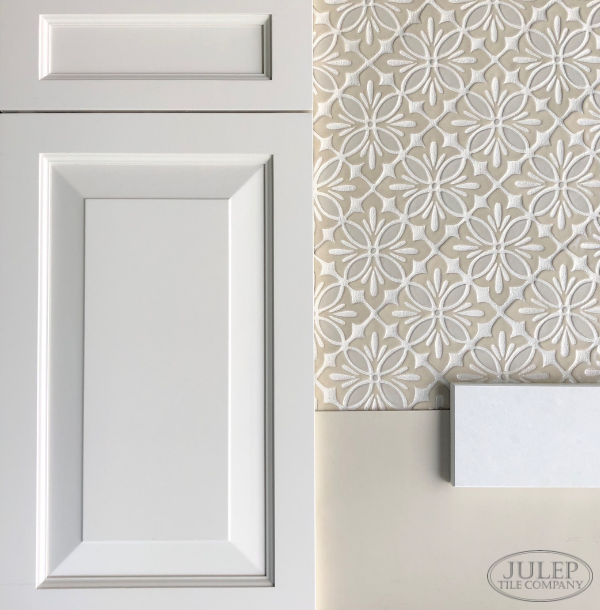 Shown Above: Two-Color Cobham Handmade Tile in Cream & Wheat
2.Mix It Up
If you're not ready to go all in on beige, try mixing it with some other neutral colors. Here we used our Hiser tile in Cream, New Satin White and Stone Gray.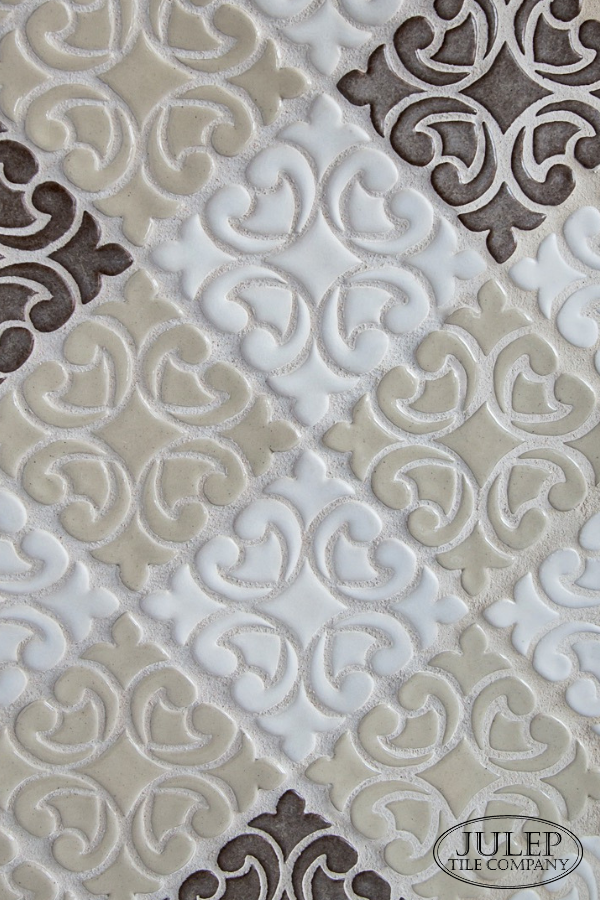 Shown Above: Hiser Handmade Tile in Cream, New Satin White & Stone Gray
3. Color Me Pretty
The nice thing about beige is that it goes with just about anything! In this cottage kitchen, the beige backsplash (Bloom tile in FC Cream Crackle) is paired with fun colored cabinets and wood accents.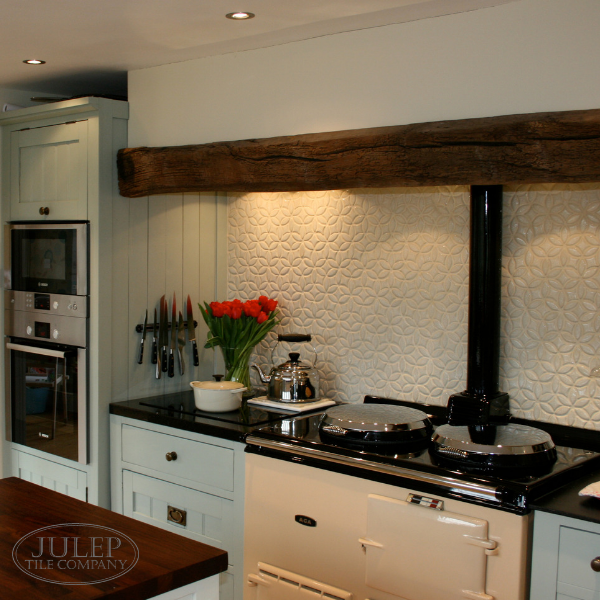 Shown Above: Bloom Handmade Tile in FC Cream Crackle
If you feel like you've overdosed on beige and will never ever EVER have it in your house again, we respect your decision. However, if there's any room in your heart for even a little bit of beige, we invite you to give it a shot! You may find you love it just as much as you love (gasp!) brass fixtures. And if you're looking for beige tile, you can see all our beige glaze colors HERE.
Ready to order some BEIGE tile samples? Sweet! CLICK HERE.
Happy Tiling!