Located in Washington state, this gorgeous master bathroom features matching his and hers vanities with tile accent walls and a large soaking tub. For the tile, they chose Two-Color Bloom handmade tile in Deep Blue Crackle & Julep Crackle. Keep reading to see how it turned out, including photos taken during the renovation!

Here's how it looked when they first got the cabinets in: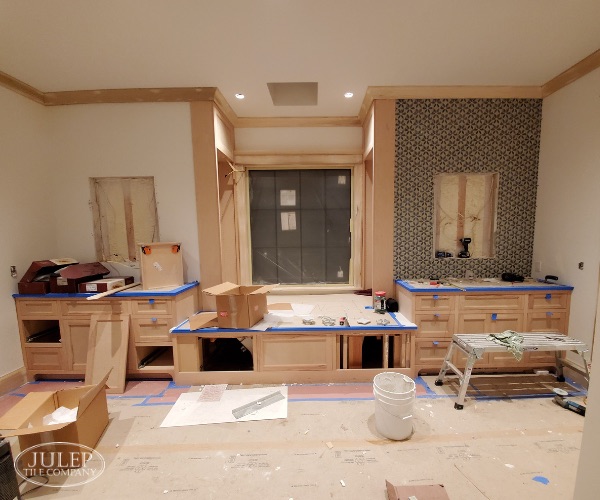 And here's an update after they painted all the cabinets and trim a gorgeous, soft white (not sure what the paint color is but is sure is pretty!)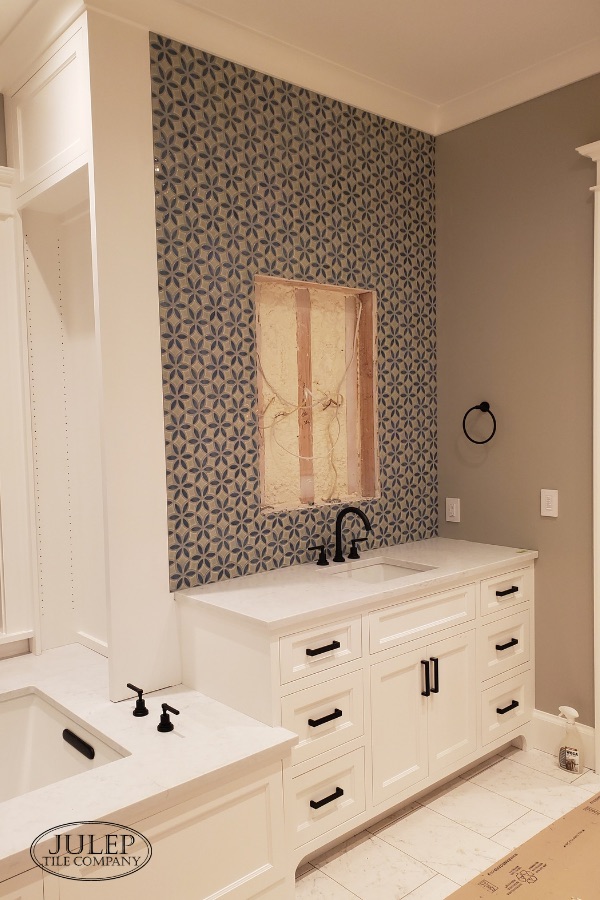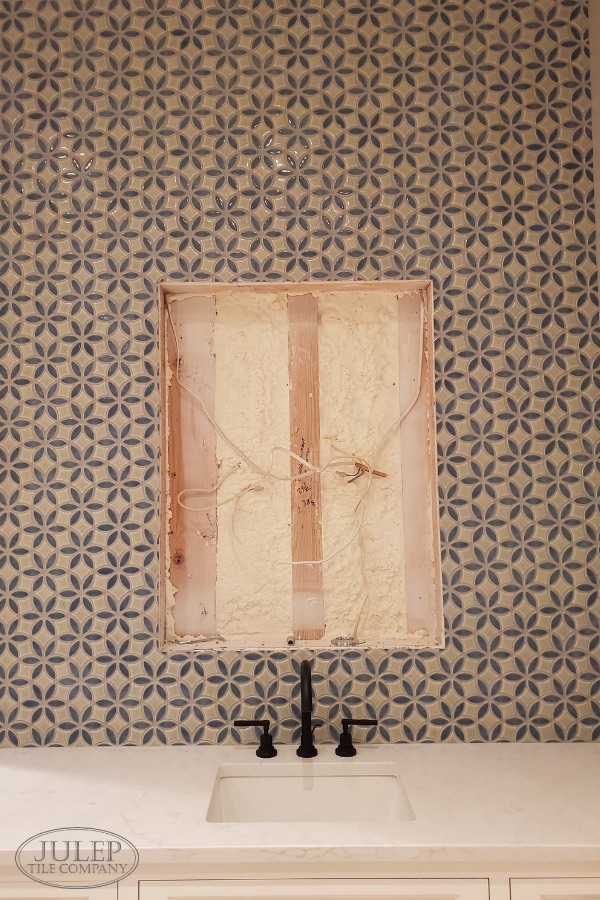 And here's the final reveal!



They also carried the tile into an adjoining powder room as well - Before we show the final powder room photos, check out the dark gray grout they chose as it was being applied. Grout color makes such a difference in the overall look of a tile installation, especially with tile like ours where the grout lines are part of the pattern.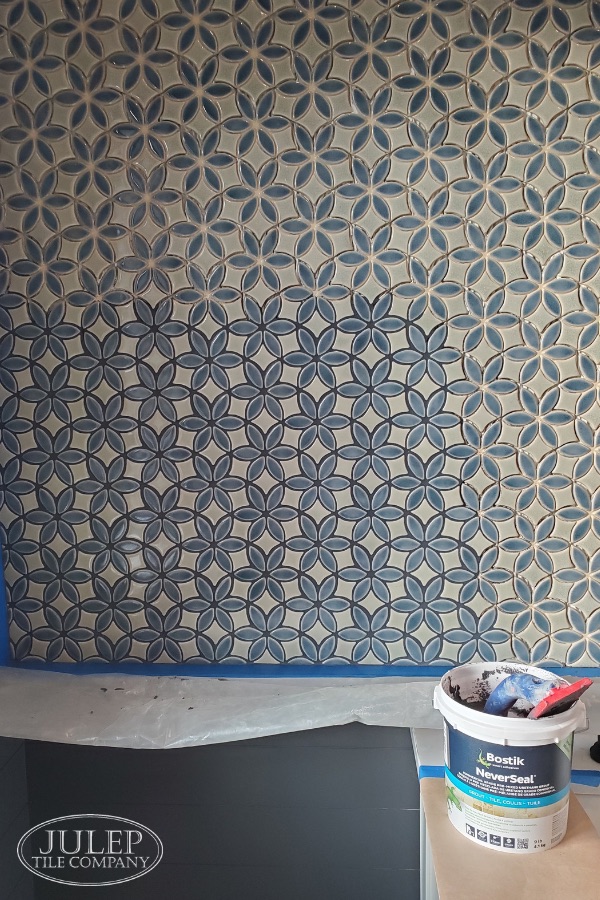 Here's the powder room mid-renovation: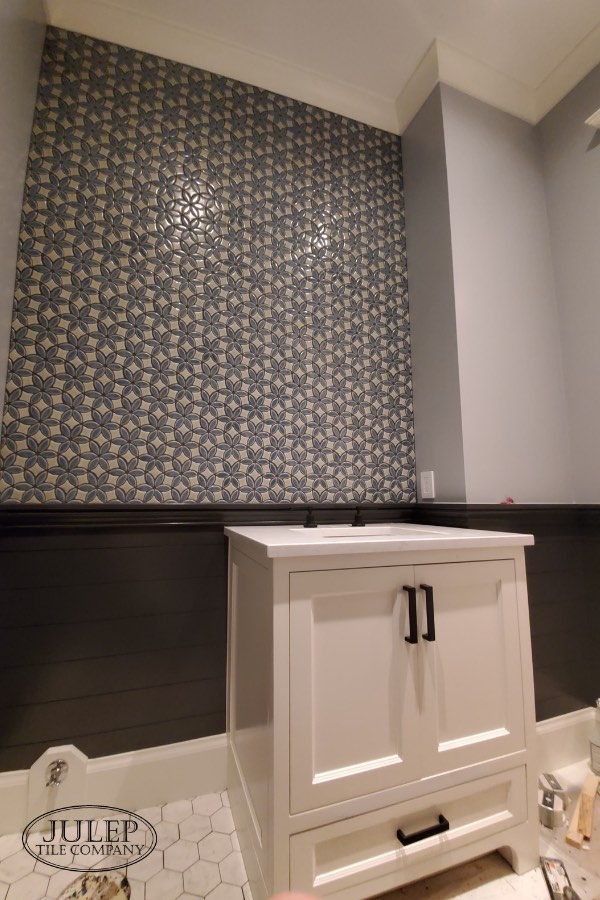 And finally, here's the finished powder room with super sophisticated black ship lap.




In case you missed it, the tile in all the photos shown is our Two-Color Bloom handmade tile in Deep Blue Crackle (Main Color) & Julep Crackle (Accent Color). Many thanks again to the homeowners, and thanks also to Monty Stone of Stoneworks for doing such an amazing job installing the tile.

Ready to start your own renovation? You can order samples here: