Styling makes a huge difference in how your kitchen looks and feels. If you've just remodeled, the right accessories can make your brand new kitchen shine. If you want to remodel but haven't yet, styling can help you love your space more in the meantime.

Here are a few of our favorite ways to use styling to bring out the beauty in your kitchen:
1. Warm It Up With Wood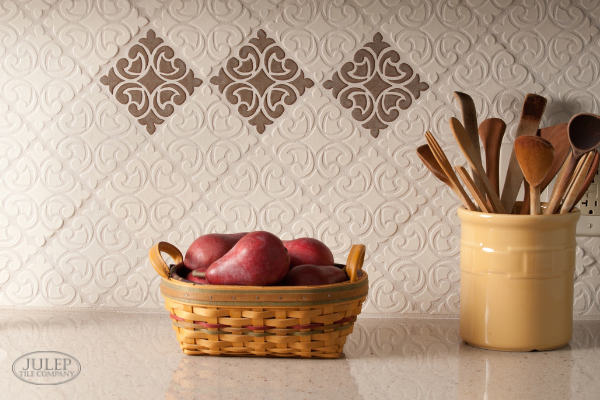 Shown Above: Hiser Handmade Tile in Glossy Soft White with Stone Gray accent tiles

If the colors in your kitchen feel "cold" (gray kitchens often suffer from this dilemma), try adding some wooden accents. A cutting board, a jar of wooden spoons, or a wooden cake plate can go a long way to warm things up.
2. Add A Pop Of Color
Shown Above: Bloom Handmade Tile in Glossy White

If the colors in your kitchen are bright and fresh, try adding vibrant color in your dish towels, decorative bowls or curtains. If your kitchen has more muted colors, try adding pops of color in earthy tones.
3. Go For Gold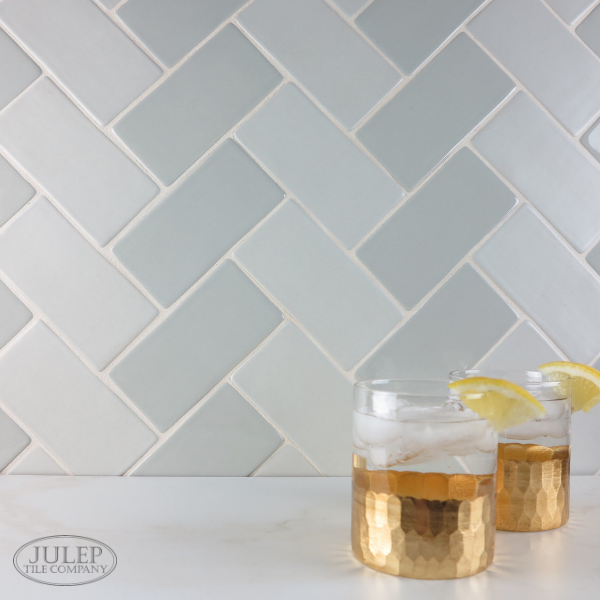 Shown Above: 3x6" Handmade Subway Tile in Light Gray & Satin Silver
We love the gold accents we've been seeing in home design recently. Try swapping out your cabinet pulls and knobs for gold ones (you may want to also swap out your faucet to match). If that's too committal, you could pick up any number of gold accessories like these fun glasses above.

4. Show Off Your Dishes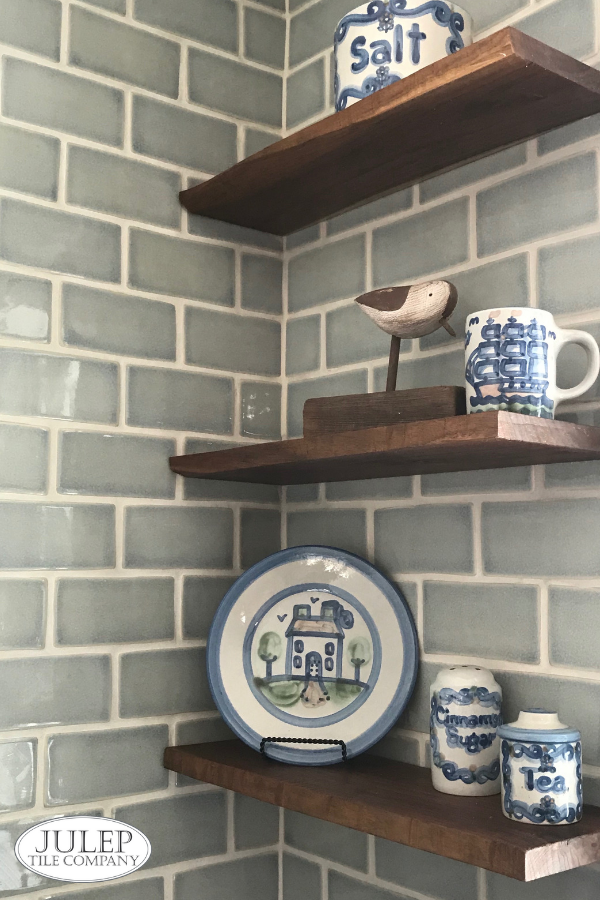 Shown Above: 3x6" Handmade Subway Tile in Julep Crackle
If you've got a gorgeous set of dishes that have been in storage for years, it's time to get them out! Plates, dishes, and pottery of all kinds looks beautiful on display (plus it justifies that cake plate obsession, ahem).
5. Bring The Outdoors In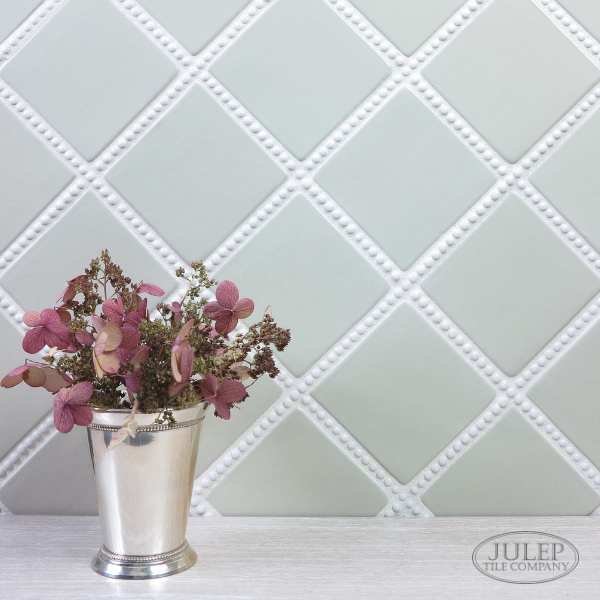 Shown Above: 4-1/4 x 4-1/4" Field Tile in Chameleon & Pearl Liner Trim in Glossy White
If all else fails, one guaranteed way to spruce up your space is to add accessories from outdoors. Try a bowl of fruit, cut flowers or a potted plant to instantly add life to your kitchen.



Ready to start your own kitchen renovation? We'd love to hear about it! Need samples? You can find those here: