If you've been dreaming about the picture perfect kitchens you see on Instagram and Pinterest, but just can't swing a full kitchen remodel: we totally get it. Replacing all the things (cabinets, countertops, appliances, etc) can seem like a tall order. Even painting your existing cabinets can feel like a lot of work. (Although a friend of ours just painted their cabinets with Beyond Paint and apparently you don't have to sand at all. Anybody else try this yet?)
Regardless, there are some terrific ways to give your kitchen an updated look without replacing the cabinets or painting them. Here are a few of our favorites:
1. Change Your Backsplash

In our (totally unbiased!) opinion, a new backsplash can do wonders for freshening up your kitchen. Recently a client of ours did just this - Her cabinets were in great shape but she wanted to make her space feel more modern. She chose our Lantern handmade tile in a fun mix of colors and viola!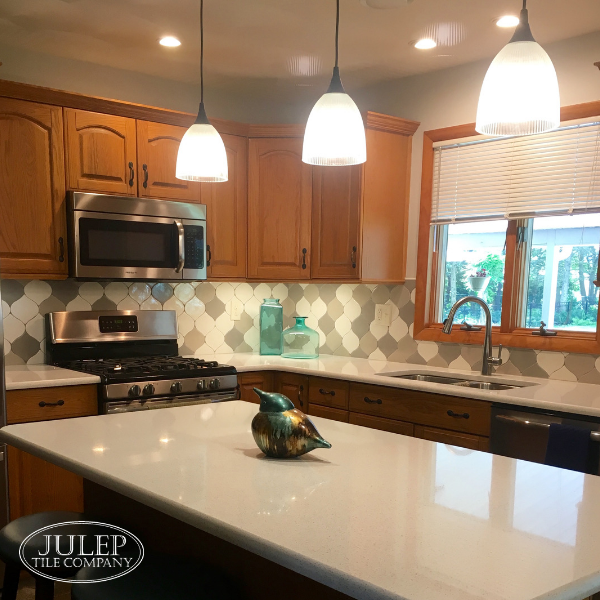 Shown Above: Lantern Handmade Tile in Eggshell, Slate Gray & Glossy Taupe
2. Update Your Hardware
This may sound like a small change but you'd be surprised at what a difference this can make. It's always smart to take into consideration the other colors of metal already existing in your kitchen (on appliances, door knobs, etc.) and try to keep it to a maximum of two metal colors. Brass hardware is especially trendy right now, and of course black hardware is as well thanks to the farmhouse movement. Try a few different finishes to see what looks best with your cabinets. We love Gerber Hinge as they have just about any kind of cabinet hardware you could ever want. The long, sleek cabinet pulls in this kitchen adds to its modern farmhouse look: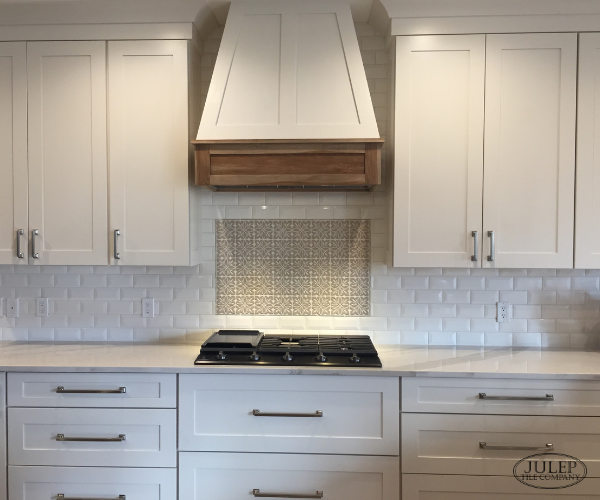 Shown Above: Cobham Handmade Tile in Latte. Click HERE for more photos.
3. Paint Your Walls (And Don't Forget Your Ceiling!)

While paint can't fix everything, finding the right wall color can bring your cabinets to life. Ceilings are often forgotten when updating a room but a fresh coat of paint goes a long way to brightening up a room - especially if the current ceiling color is dark or stained, etc. If you have white-ish trim, we recommend going one shade lighter than your trim color for your ceiling. Our personal favorite paint color for ceilings is Benjamin Moore's Chantilly Lace. Remember, color generally looks a smidge darker on the ceiling than it would on the wall. We love the crisp, white ceiling in this kitchen (AND the chandelier over the island, oh boy):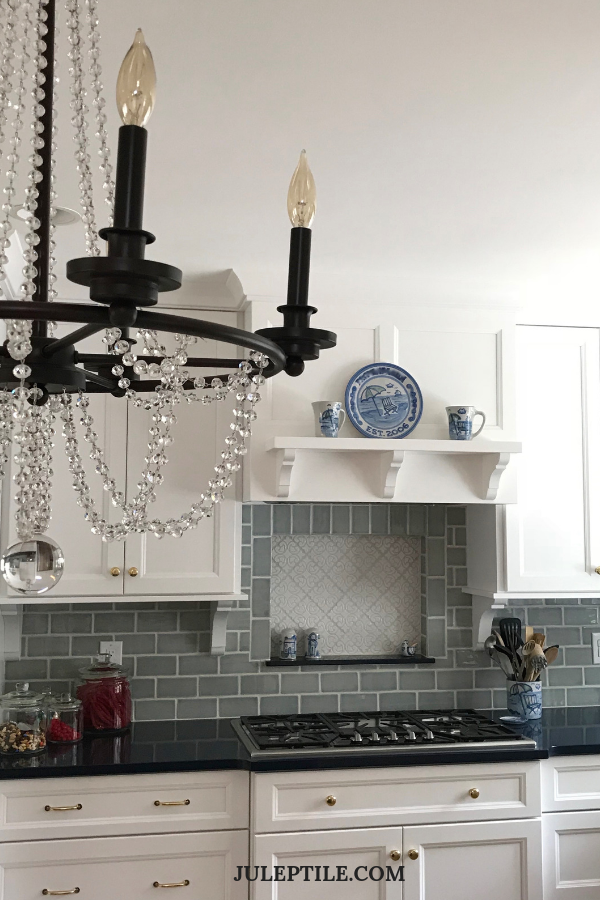 Shown Above: Hiser Handmade Tile in Glossy White & 3x6" Handmade Subway Tile in Julep Crackle. Click HERE for more photos.
4. Style The Room
This is one of the easiest but most impactful things you could do to update your kitchen. And don't get us wrong, if your kitchen is a hot mess, styling it won't magically make it gorgeous! However, sometimes what you may really be missing in your kitchen is a look and a feel. You can create this by adding something as simple as a bowl of apples, a patterned dish towel, or a cake plate vignette (we LOVE cake plates). When picking these items, think of the colors that are already in the room or colors you'd like to highlight from adjoining rooms. And if you're stuck, there's certainly no shortage of styling ideas on Pinterest. You'd be amazing at how much more welcoming your space could be!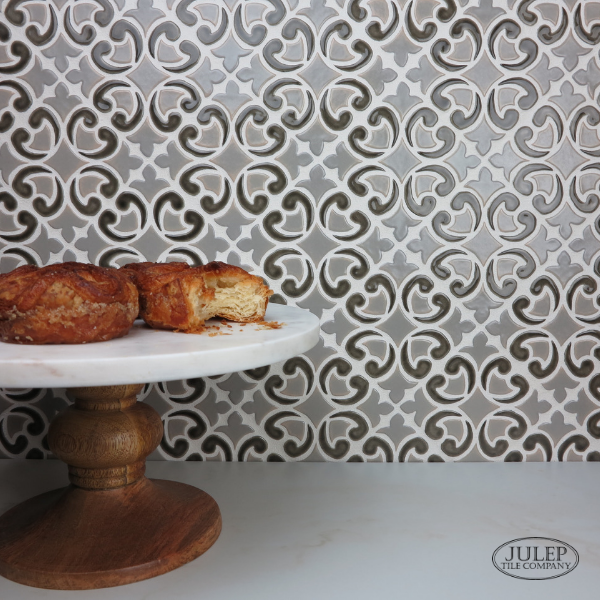 Shown Above: Two-Color Hiser Handmade Tile in Slate Gray & Black Watercolor / Pastries are from our favorite local bakery, Moxie Bread Company (visiting Colorado without eating there is a crime!)
Does your kitchen need a makeover? We'd love to hear about it! Need tile samples? You can find those here: