Posted by Kirsten Sharp on Jun 3rd 2021
Some people think timeless = boring, but I beg to differ!
Timeless interior design is rooted in simplicity and classic colors, yes. But I'm a firm believer that you can keep things interesting through the patterns you choose to include.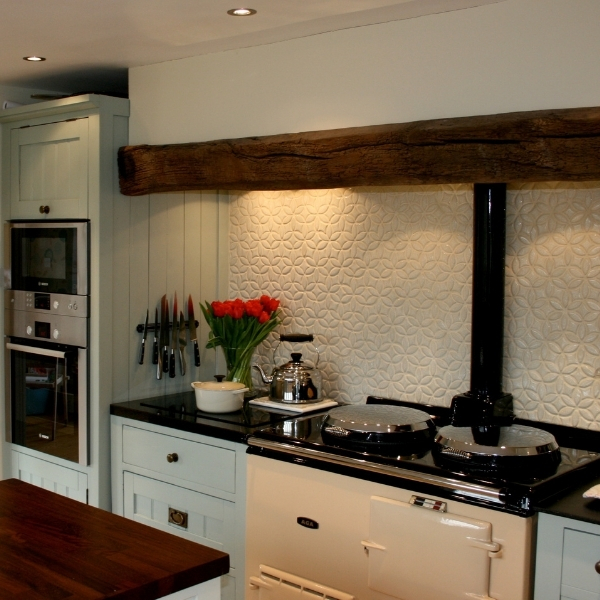 Shown Above: Bloom Handmade Tile in Cream Crackle
Whether it's tile, fabric, or wallpaper... pattern is a great way to make your space unique - and more importantly - it's a great way to make your space a reflection of you by choosing patterns you love.
Our tile collection was inspired by vintage wallpaper and fabric patterns - while we've added a few new designs over the years, what's interesting is that our original tile patterns are just as popular today as they were when we designed them 11+ years ago.
So if you're looking for a classic look for your kitchen or bathroom that will stand the test of time, you're in the right place!
To give you some ideas, I pulled together some of our favorite timeless tile patterns:
1. Damask Handmade Tile: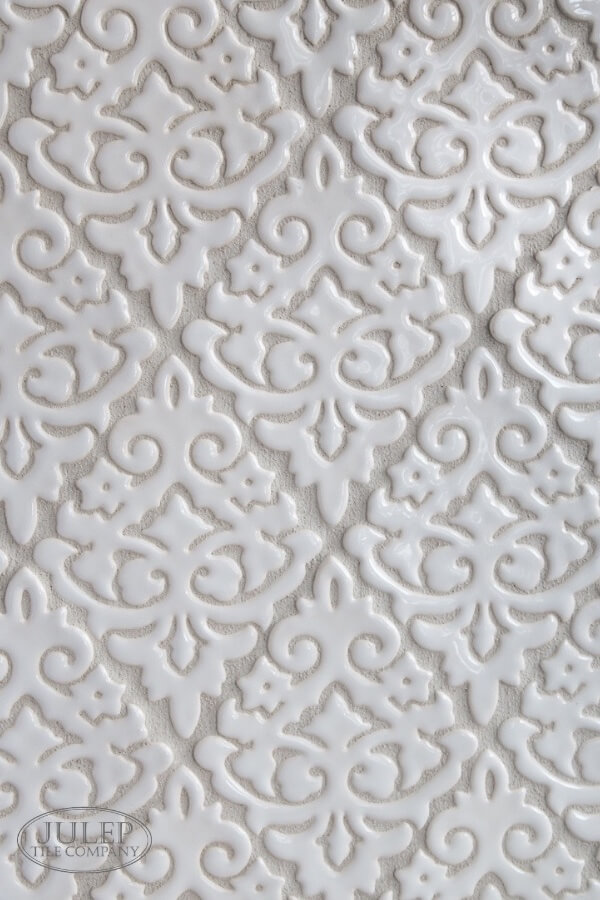 Shown Above: Damask Handmade Tile in Glossy White
Inspiration really is everywhere! While some of our other patterns have more elaborate stories behind them, our Damask pattern was actually inspired by the fabric on a kitchen apron.
2. Cobham Handmade Tile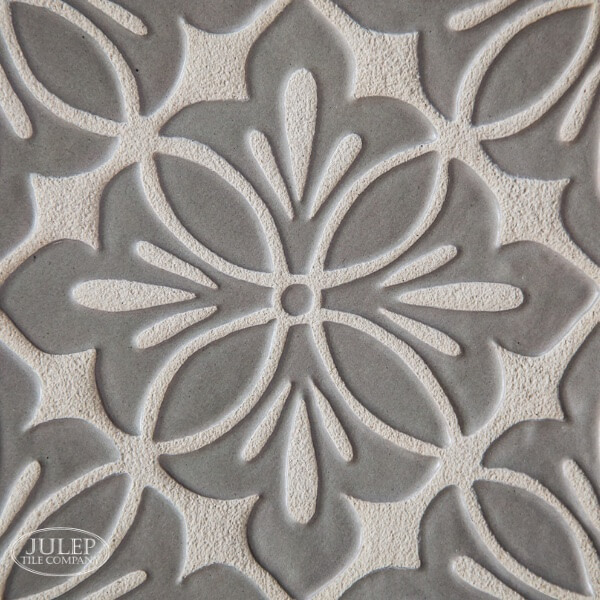 Shown Above: Cobham Handmade Tile in Slate Gray
3. Hiser Handmade Tile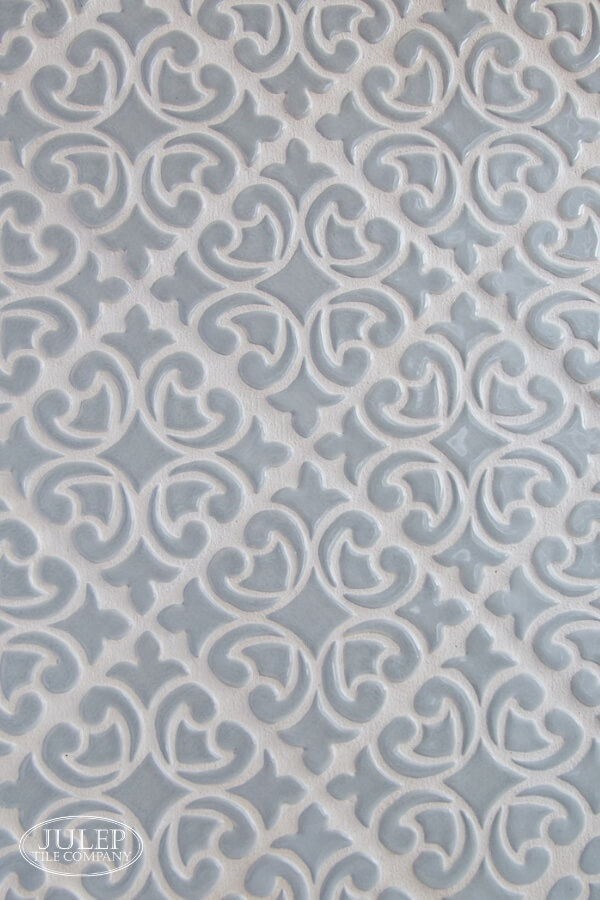 Shown Above: Hiser Handmade Tile in Light Gray
This pattern is one of my favorites - I actually got inspired to create it after my mom found some original Victorian wallpaper in the house I grew up in. You can read the whole story here.
4. Brocade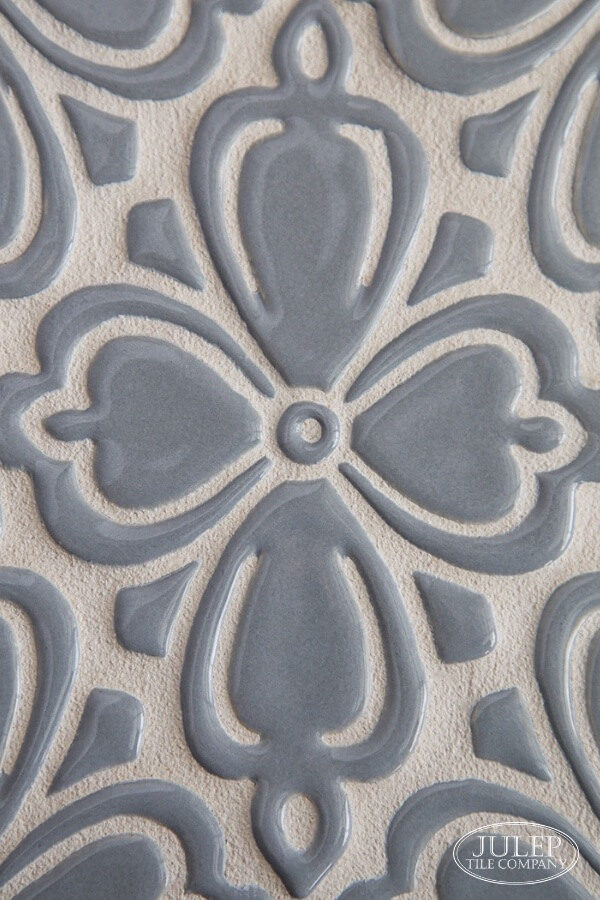 Shown Above: Brocade Handmade Tile in Blue-Gray
Back before we had kids, ("BK" for "Before Kids", as my dad calls it!) Pete and I visited Paris, oooo la la! The Brocade pattern was inspired by a visit to the Montmartre fabric district there. See more photos from our trip here.
Planning your own kitchen or bathroom renovation? You can find samples here:

RELATED POSTS: