Posted by Kirsten Sharp on Dec 10th 2021
I was talking with a client recently who asked my opinion on glossy vs. matte tile, so I thought I'd share my answer with you as well.
So which is better? Glossy tile or matte tile?
My answer is... It depends.
I know what you're thinking: "Very helpful, Kirsten."
Let me explain - Glossy and matte tile each have their own strengths and it's a matter of matching those with what you're trying to achieve in your space.
Rather than going through a list of pros and cons, I thought it might be useful to approach it based on which one would be best in different situations. Let's get started!
Best Tile for Small Spaces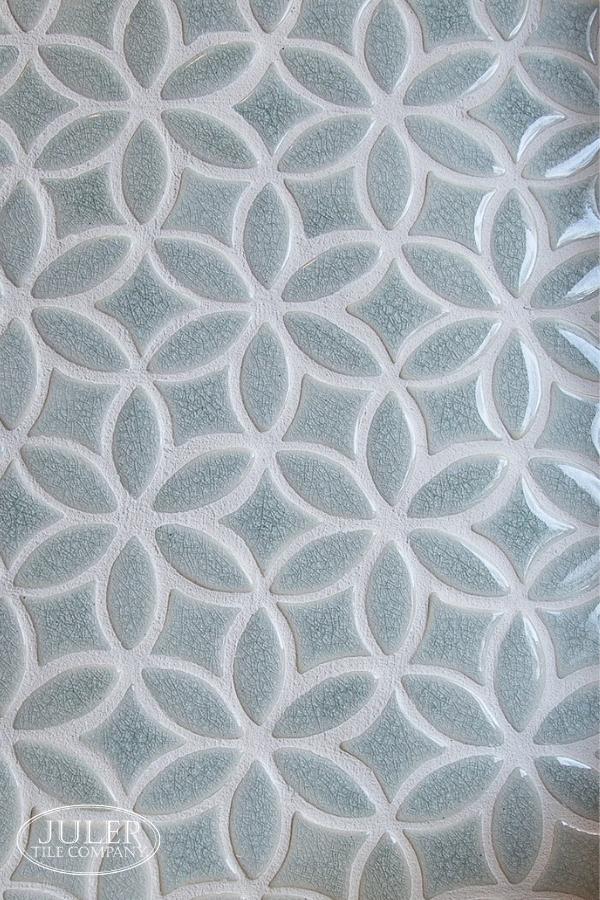 Shown Above: Bloom Handmade Tile in Julep Crackle (example of a glossy glaze)
Hands down, the best choice for small spaces is glossy tile. Why? The glossy finish will reflect more light back into your space, giving the illusion that the room is larger than it actually is. Neat, right?
Best Tile for Calm or Rustic Spaces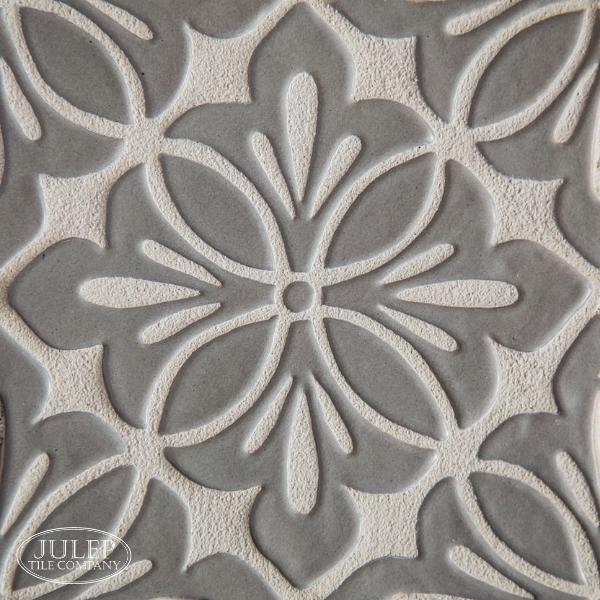 Shown Above: Cobham Handmade Tile in Slate Gray (example of matte glaze)
If your design goal is a rustic or relaxed space, matte tile would be your best bet. Glossy tiles will exuberantly reflect back light from any windows or indoor lighting. The light reflected back by matte tiles, however, is much softer and less jarring.
Best Tile for Durability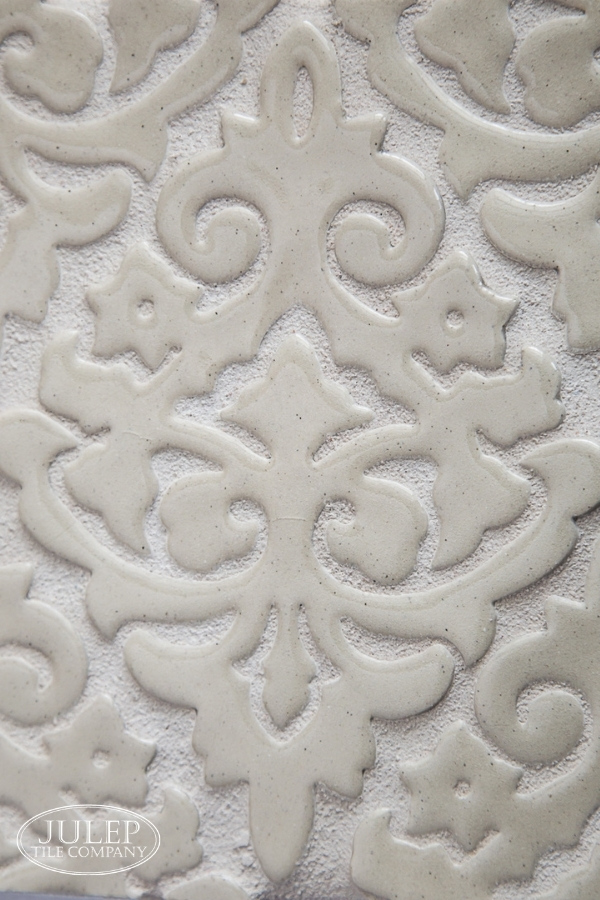 Shown Above: Damask Handmade Tile in Cream (example of glossy glaze)
While each glaze (and tile manufacturer) is different, in my experience glossy tiles are slightly more durable than matte tiles and less likely to get scuffed. While all our glazes are quite durable, I would also say glossy tiles are a tad easier to wipe clean.
Best Tile for Slip-Free Floors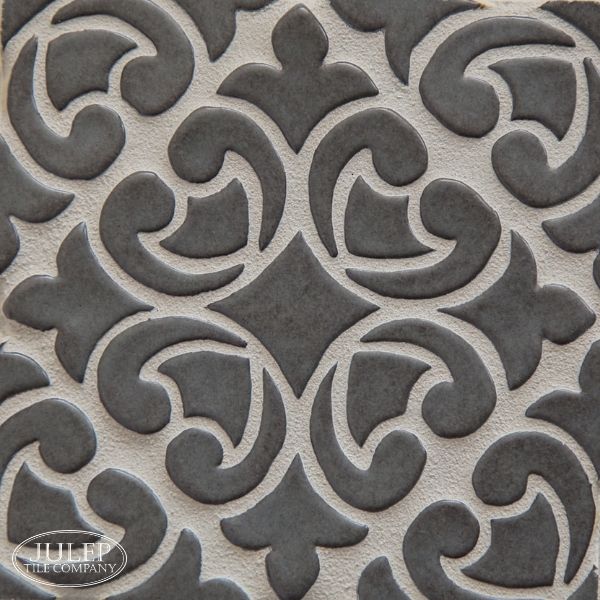 Shown Above: Hiser Handmade Tile in Steel Gray (example of matte glaze)
Important note: Our tiles are NOT rated for floor usage.
But if you were shopping for floor tile elsewhere, matte tiles are usually best as they have a bit more texture on the surface, are less slippery when wet, etc.
So there you have it! That's your basic run down of when to choose a glossy tile, and when a matte tile would be a better choice.
Keep in mind that from a design standpoint, I'd say choosing the right color will always be more important than the finish. But if you had, let's say, a teeny tiny kitchen you may want to pull out all the stops (including using a glossy backsplash tile) to make it feel larger.
The more you know, the better design decisions you can make!
Starting your own kitchen or bathroom renovation? You can order your own (glossy or matte!) sample tiles here:

RELATED POSTS: