Watercolor glazes have an aged, antiqued look that complements the modern vintage style of our handmade tile. The unique properties of this glaze allows the color to pool in some areas, creating a richer, deeper tone and adding interest to the overall look of the tile.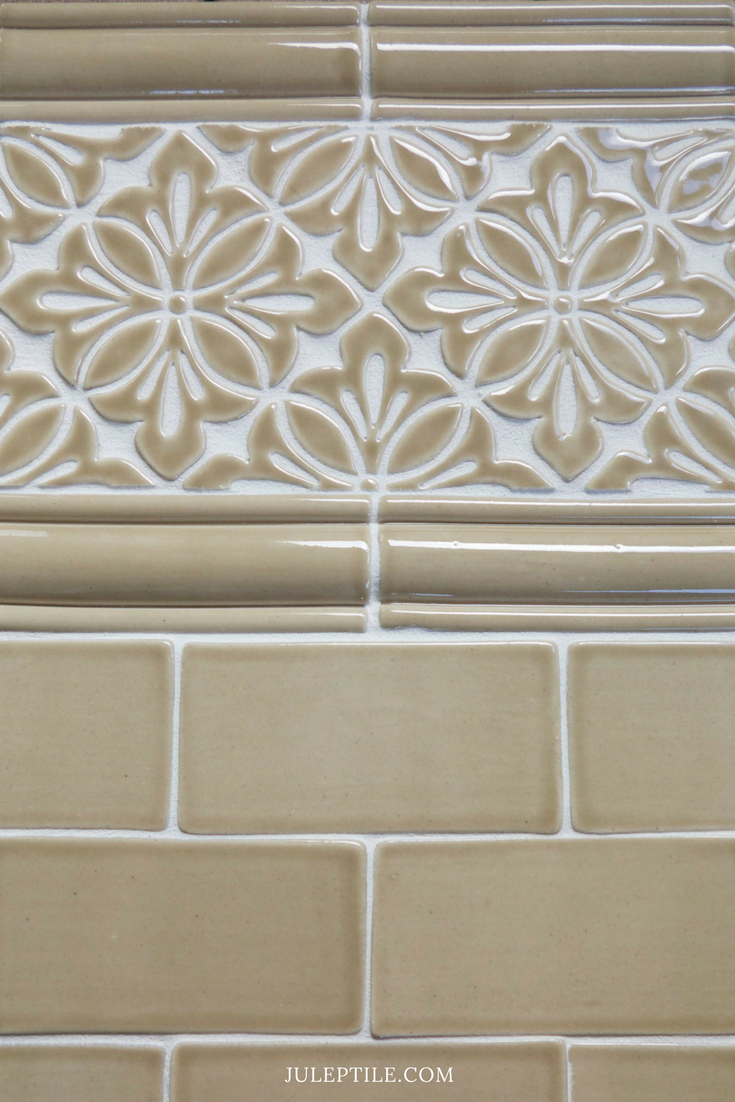 Shown above: Cobham Handmade Tile Border with Scalloped Chair Rail Trim & Handmade Subway Tile all in Light Brown Watercolor

The Watercolor collection has a range of color options from neutral to bold. You can see all of our Watercolor glaze options here:
One of the most unique aspects about these glazes is that they may craze upon installation. Crazing is a natural process specific to this type of glaze where small cracks develop in the surface of the glaze. Some tiles may craze more than others and some may not craze at all, but we love how it adds to the antiqued look of the tile. Watercolor glazes (including Cream) are the only ones in our glaze collection that craze. You can see an example of crazing in the photo below: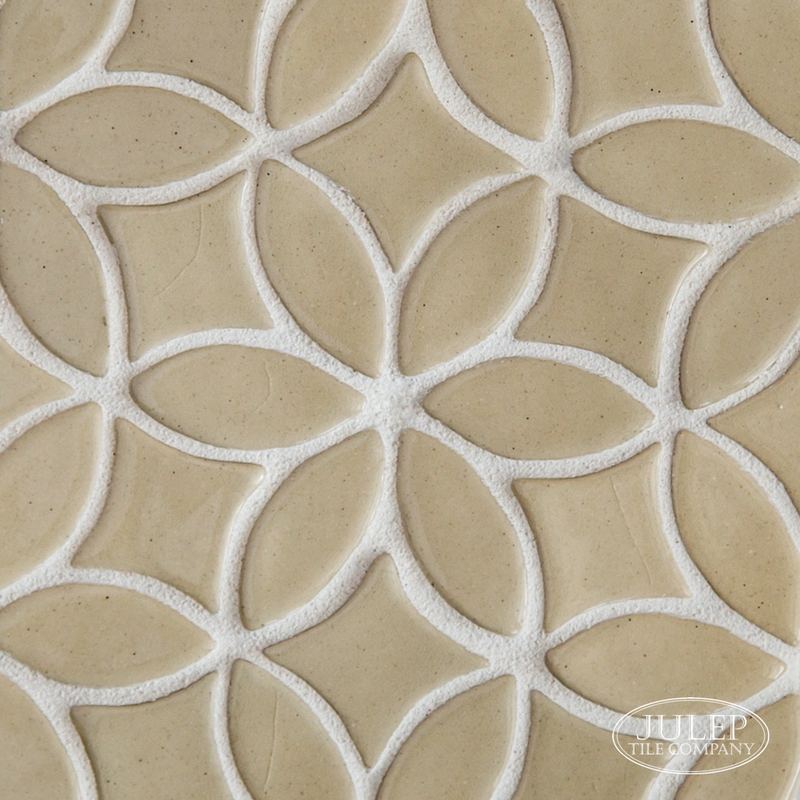 Shown above: Bloom Handmade Tile in Cream
Because of this unique trait, we don't recommend installing Watercolor glazes in extremely wet areas (like the direct spray from a shower). Watercolor glazes are great for nearly any other indoor wall application, like kitchen back splashes, accent walls, and fireplace surrounds.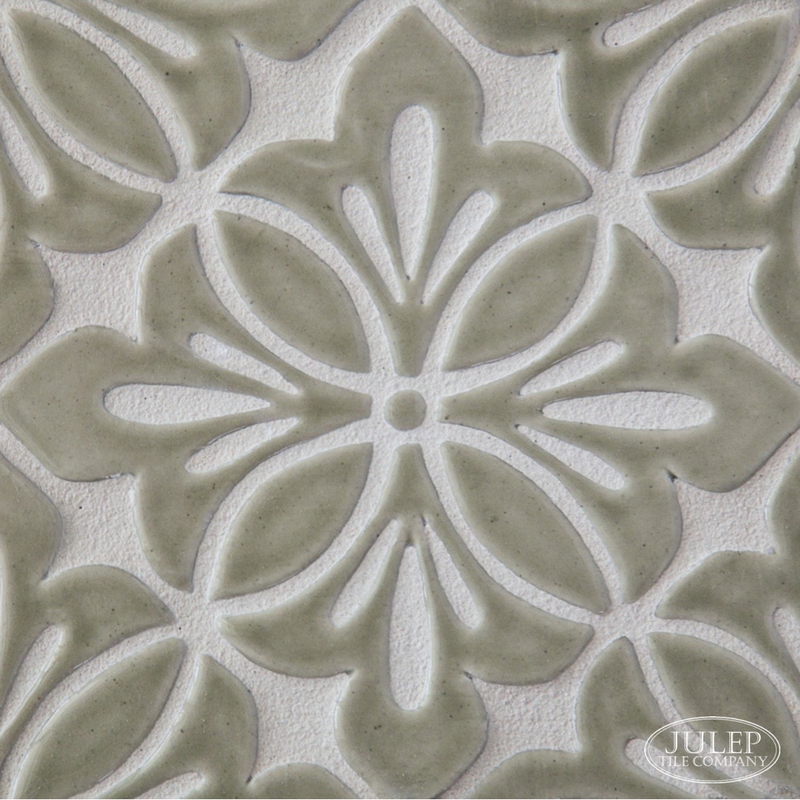 Shown above: Cobham Handmade Tile in Sage Green Watercolor
Since all of our tile is custom made, you can pair several Watercolor glazes together or get creative and pair them with another glaze altogether. The world is your oyster!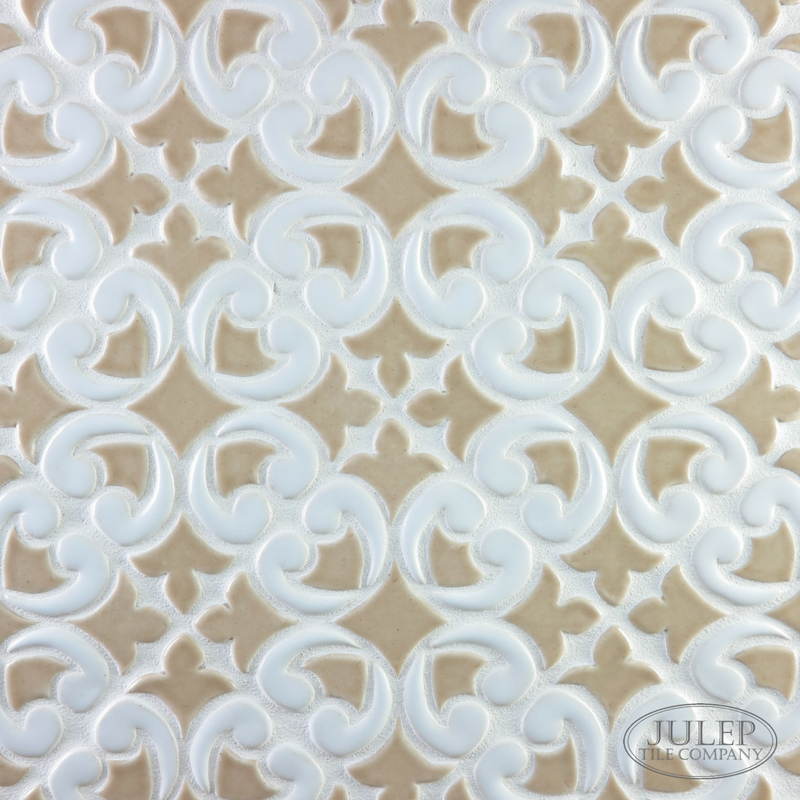 Shown above: Two-Color Hiser Handmade Tile in Glossy White & Light Brown Watercolor
Interested in using a Watercolor glaze for your next home remodeling project? Get started by ordering samples here. Questions? Let's talk! You can find us here.
Happy Tiling!