Posted by Kirsten Sharp on Nov 12th 2020
White has been one of our best-selling tile colors this year, and I can't say I'm surprised. Decorating with white has been gaining in popularity over the past few years - whether it be for your backsplash, wall color, or even your exterior house color.
Although it may sound like a trendy choice, I'd argue that white is actually one of the most timeless colors you could choose - which is especially important on a more permanent finish like tile.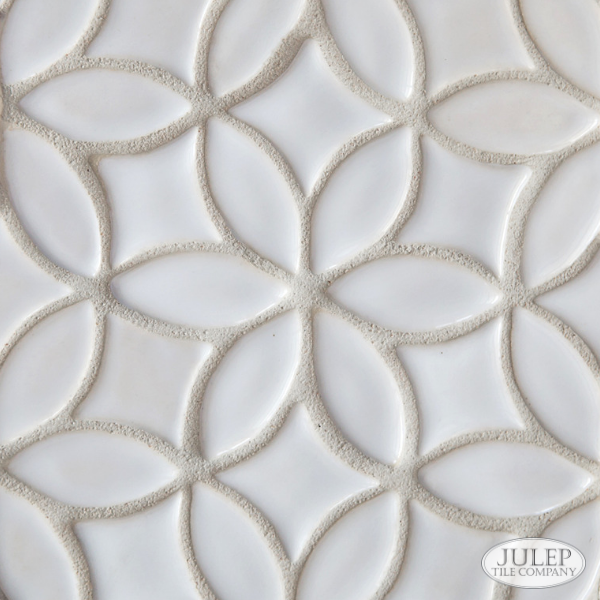 Shown Above: Bloom Handmade Tile in Glossy White
The beauty of using white on something like tile is that it allows you to swap out the color of less permanent choices (like curtains, rugs, accessories) should you want to change things up over time. Pretty much everything goes with white, so you've got a lot of options in how you decorate around it.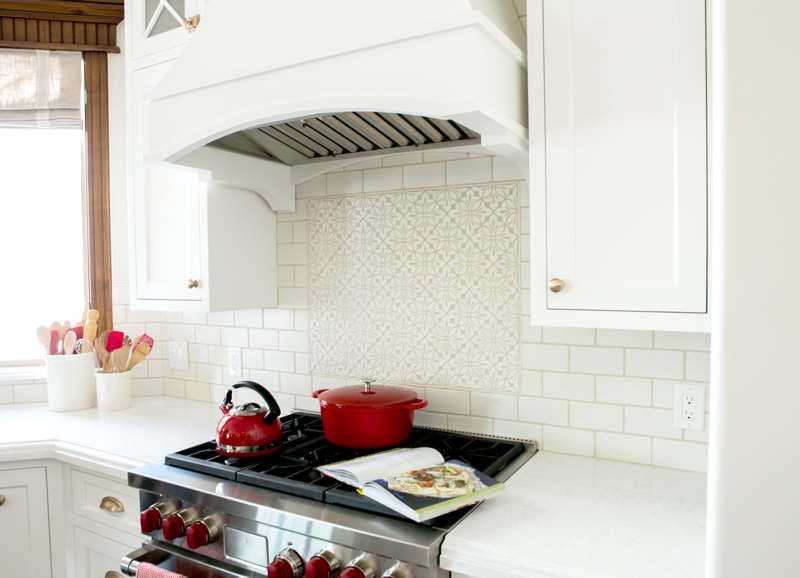 Shown Above: Cobham Handmade Tile Decorative Insert / Pencil Liner Trim / 3x6" Handmade Subway Tile all in New Satin White
The tricky thing about white (as with many pale colors) is that it's hard to see what the actual undertone is. And as many of you may be finding as you work through your own renovations, there are hundreds of shades of "white"!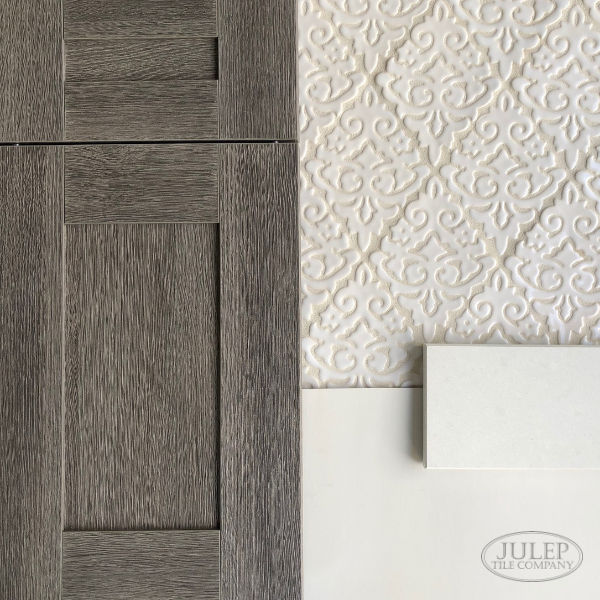 Products featured in photo above: Ultracraft Kitty Hawk Melamine Cabinet in Wired Silver; Damask Handmade Tile in Glossy White; Caesarstone Quartz in Organic White (middle right); Benjamin Moore Wall Color in Classic Gray OC-23 (bottom right)
The best way I've found to see the actual color is to compare it to a true white. If you're familiar with Benjamin Moore paint colors, Chantilly Lace is their whitest white and would be a good benchmark to use as a true white. Otherwise, just a sheet of printer paper will get you pretty close. Once you start comparing your white options to a true white, it will become much clearer what the actual undertone is (gray, yellow, etc.)
To illustrate this technique, here are the 6 different white glazes we offer shown on a wood background: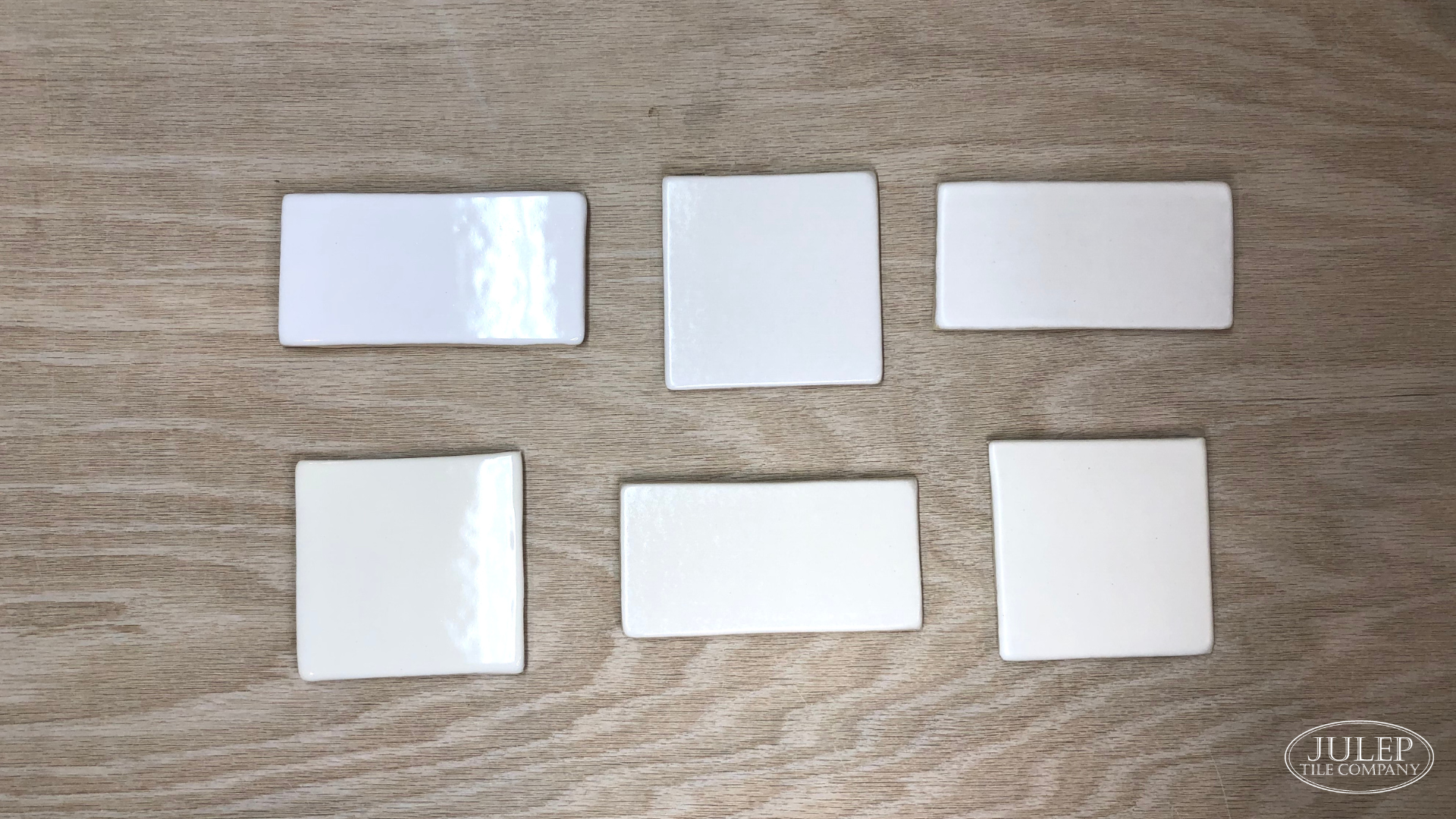 Shown Above: (Left to Right, Top to Bottom) Glossy White, Pearl, New Satin White, Eggshell, Glossy Soft White, Satin Soft White
And here are the same tiles shown on a true white background: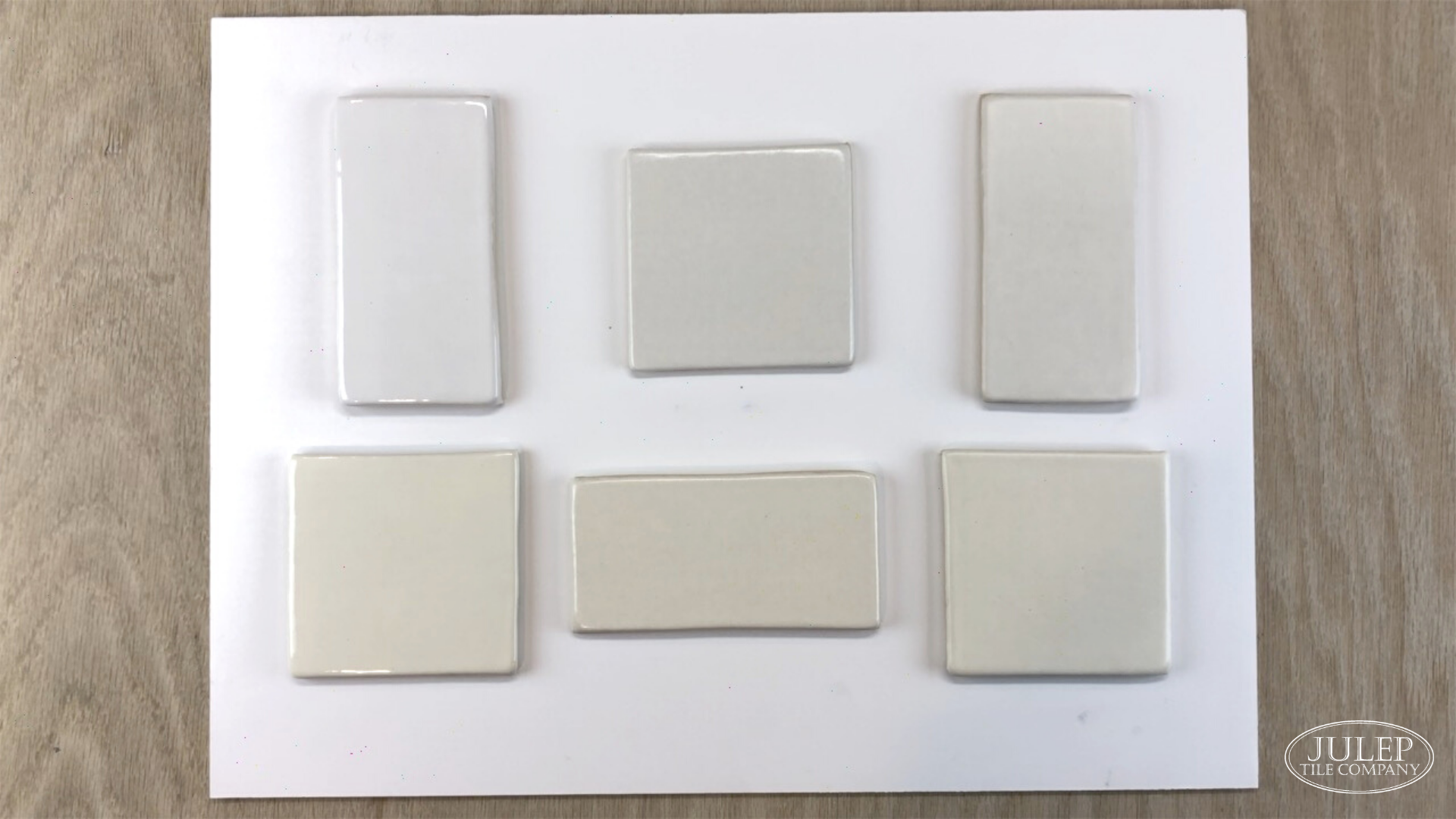 Shown Above: (Left to Right, Top to Bottom) Glossy White, Pearl, New Satin White, Eggshell, Glossy Soft White, Satin Soft White
In the first photo, all the tiles look fairly similar. But in the second photo, you can see how the bottom row is much warmer than the top row. Pretty cool, right?

This is a good trick for viewing any color, not just for white. We did a series of videos on all our colors that you can find on the website:
Remember though, once you start picking colors to match your cabinets and countertops be sure to view each sample as it would be installed. For example, put your countertop samples on a horizontal surface and your cabinet & backsplash samples propped up on a vertical surface.
And be sure to keep a sheet of "true white" paper behind the samples like we learned earlier so your eye is not influenced by the colors in the background.
So, what colors are you considering for your tile project? As always, if you have questions or need help, feel free to give us a call.
Or, if you're ready to order samples you can find those here: